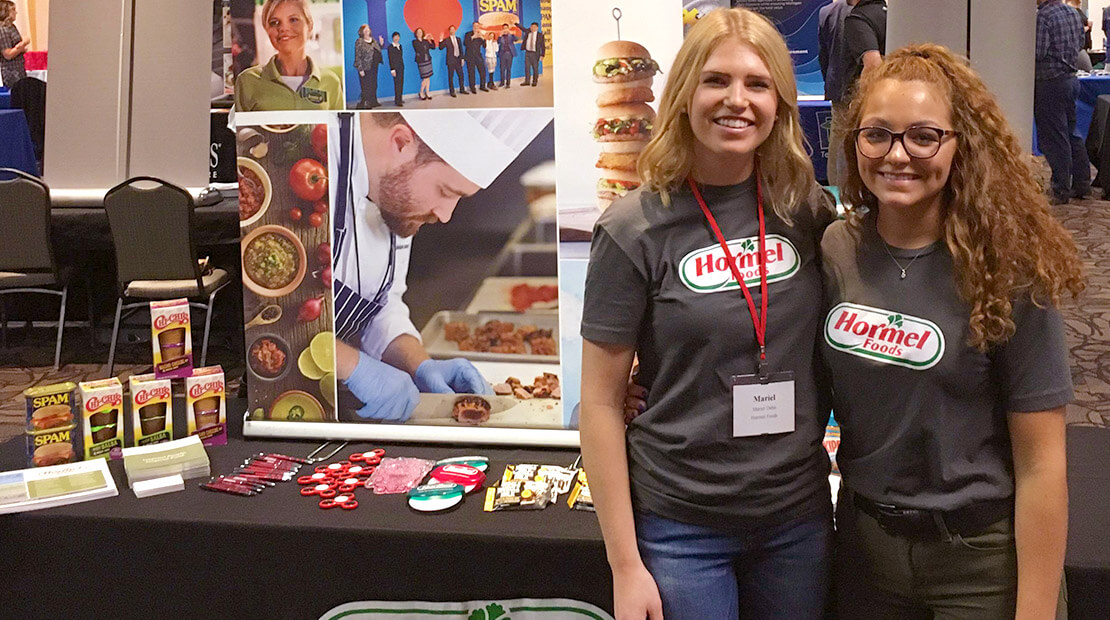 At Hormel Foods, we recruit from an array of schools across the country to find the brightest and most ambitious candidates to join our global branded food company as interns or full-time hires.
Fill out an application

Online here
Apply in person at an on-campus event i.e. career fair

Participate in the initial Hormel Foods interview process

Online applicants will be invited to participate in a phone interview with one of our recruiters.
At an on-campus event, candidates can interact with our Hormel team members. If they think your background matches the needs of the role, we'll arrange for you to interview with one of our corporate recruiters.

Final Round Interview

After successfully completing the phone interview stage, candidates will participate in a final found interview with a team from the applicable business division. This may be done virtually, or in person at our World Headquarters in Austin, Minn.

Next Steps

After your final round interview, we'll get back to you within a two-week time frame with the results and next step information.