In the reception area of CytoSport's sleek new glass-encased headquarters in Walnut Creek, California, images of the company's sponsored athletes line the walls. The dress code is on the casual side of business casual—call it business-workout, perhaps—but there's an intensity in the office air, underscored by what sounds like the loud ticking of a clock.
Tick-tock, tick-tock, tick tock.
The sound evokes CytoSport's most high-profile athlete, Stephen Curry, at his most dangerous in final seconds of a game, bringing the ball up the court with a deceptively casual trot before launching a lethal three-pointer.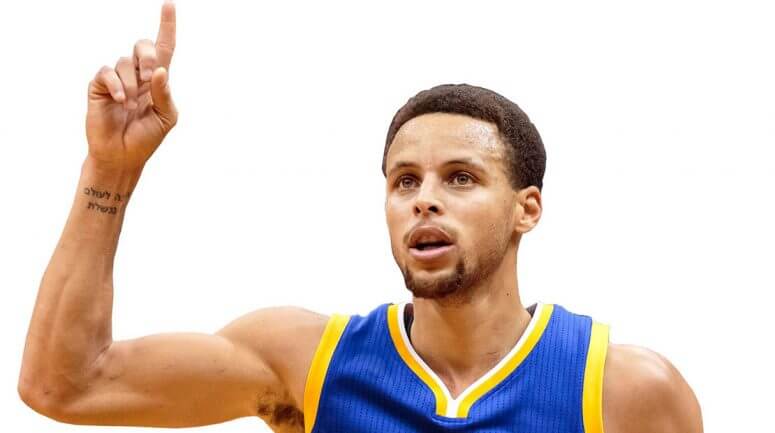 Nikki Brown, CytoSport's chief marketing officer, leads a brisk tour around the offices, past an R&D lab where a researcher mixes experimental compounds amid beakers and test tubes. We round a corner, and it turns out that the tick-tock sound isn't a clock after all. It's a ferocious game of ping-pong in full swing.
As Brown enters the room, the combatants react differently than you might expect from employees in the presence of the CMO, a member of the company's founding family. They keep playing, pausing only momentarily between points to acknowledge their new spectators. Brown laughs and explains that although it's still in the early rounds, the company tournament is serious business.
Short on ceremony. Long on competitiveness and execution. That approach pervades the CytoSport culture from the entry level to the C-level.
In many ways, the company has put together a string of breakout years comparable to those of the Warriors' MVP. And while Curry's otherworldly stats are widely known, CytoSport's story may need a little elucidating.
In 2014, CytoSport joined the Hormel Foods roster, giving it access to new distribution channels, production efficiency and marketing resources. Hormel Foods, one of the world's leading purveyors of protein products, was a logical fit, given CytoSport's record of innovation in protein-based drinks. This season, with Greg Longstreet of Hormel Foods in the CEO position, the company stepped up its game, revamping its core Muscle Milk® line and introducing a pair of new products: Muscle Milk® coffee house protein shakes and Muscle Milk® protein smoothie yogurt shakes.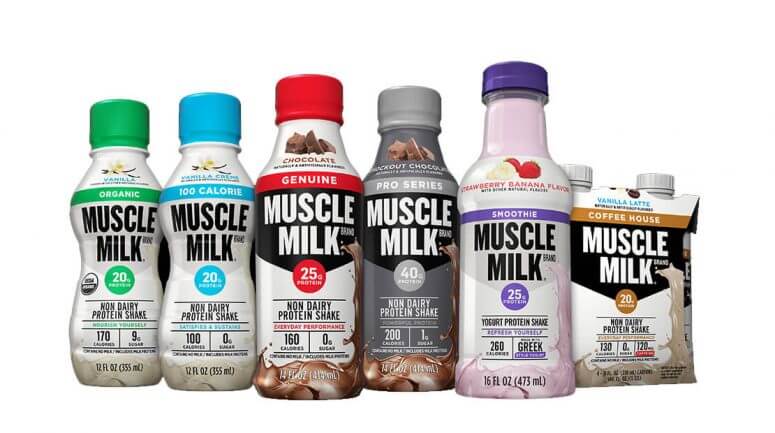 Founded in 1998 by Greg and Mike Pickett (CMO Brown's father and brother), CytoSport entered the marketplace with a much-needed nutritional option for athletes in training: a high-protein beverage that tasted great. The company's initial product focus expanded over the years, from bodybuilders to college sports programs and professional athletes.
Speed is an important concept to the Pickett family. At the same time Greg, Mike and Nikki were building CytoSport into a category leader, the company built on Greg's success racing on the International Motor Sports Association GT circuit and launched Muscle Milk Pickett Racing, giving Greg one of the better job descriptions imaginable: company chairman, co-founder and team LeMans driver.
We aspire to be more like Under Armour or Nike than like a food company

Nikki Brown, CytoSport CMO
As performance beverages began to catch on with a wider audience of casual athletes and on-the-go consumers looking for convenient, healthy meal replacements, CytoSport kept pace, launching new product varieties to match the emerging tastes of the market. The goal: tighten the new-product innovation cycle to the point where once a new market segment was identified, the company could launch a product tailored to it in as few as 90 days.
The speed of CytoSport's product innovation cycle took some people at its new parent company by surprise.
"I've definitely had Hormel Foods product managers asking how we bring new products to market so fast," says Longstreet. One example: the Muscle Milk® smoothies, which went from concept to shelves in under three months. "The first time they saw anything about smoothie product line, they were already out on shelves."
Asked about her marketing strategy, Brown points back to innovation and real-world performance as the main drivers of all the company's marketing initiatives. One example: Brown's team evaluates athletes to make sure they are enthusiastic users of Muscle Milk® products before offering them endorsement deals. Steph Curry's Muscle Milk® band relationship (recently renewed through 2018) came to be after Curry mentioned the company on Twitter.
The Muscle Milk® brand's latest TV commercial features people from across the spectrum of activity, from Curry canning three-pointers on chain-draped urban rims to a parent chasing down a school bus to deliver a child's forgotten lunch. But every shot in the ad has one thing in common: an emphasis on athletic performance.
"We aspire to be more like Under Armour or Nike than like a food company," says Brown.
At Hormel Foods we have a deep respect – reverence – for entrepreneurs.

Greg Longstreet, CytoSport CEO
Acquisitions are notoriously difficult corporate transactions, with a failure rate pegged by Harvard Business Review at 70 to 90 percent, but Hormel Foods has been on an acquisition run in recent years and the results have earned the applause of Wall Street. Longstreet, who came to CytoSport after serving as CEO of Farmer John, another family-owned protein purveyor that Hormel Foods acquired, offers some perspective on the matter:
"When you acquire a company, a major part of what you're acquiring is culture," says Longstreet, a competitive tennis player and Division I athlete at Michigan State with his own plans for the company ping-pong trophy. "At Hormel Foods we have a deep respect—reverence—for entrepreneurs. Our goal is to be able to have every family that goes through an acquisition with us serve as a reference for the families involved in future acquisitions."
As a member of the founding family, Brown says she's impressed with Hormel's commitment and investment to ongoing brand development. Not only has her job not been phased out, as the roles of many acquired companies' family members often are—the role of the team has grown with Hormel's pledge to ramp up CytoSport's marketing efforts.
"Jeff Ettinger and Jim Snee get that there's a world outside Austin, Minnesota," says Longstreet. "We must respect and support our acquired company's history and culture."
On a recent visit to the new CytoSport headquarters building, a team of Hormel Foods senior executives, including Jim Snee, president and CEO, ditched their customary suits and ties in favor of jeans. While CytoSport newly enjoys the advantages of Hormel Foods resources and Hormel Foods receives the fruits of owning a cutting-edge category leader, the influx of a new, energized company culture is also valuable, Longstreet says. "The CytoSport folks have taught us to untuck our shirts a little."