This September, Applegate partnered with actress and chef Haylie Duff to hold a sandwich soiree in West Hollywood. The kid friendly event featured interactive DIY stations including custom lunch box craft stations, a photo booth and a farmer's market filled to the brim with organic produce. Children built their own sandwiches with Applegate® organic, antibiotic-free turkey, ham, and roast beef.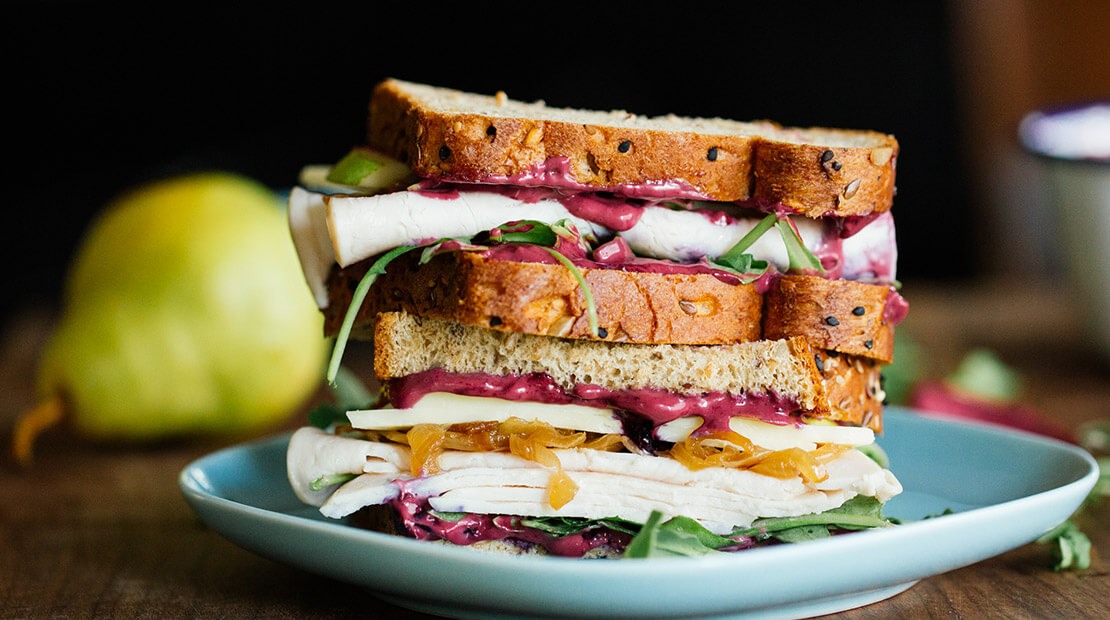 Haylie Duff's Turkey, Pear, Arugula Sandwich with Blueberry Mayo
Total Time

15 minutes

Serves

1
3

slices Applegate® turkey

2

tablespoons blueberry mayo

1

Bartlett pear

1

cup arugula

2

slices white cheddar

2

slices grainy bread

2

tablespoons caramelized onions
Instructions
Layer blueberry mayo, Applegate® turkey, white cheddar, arugula, Bartlett pear & caramelized onions on two pieces of grainy bread of your choice.
Blueberry mayo
Total Time

10 minutes

Serves

1
1

cup mayo (can sub greek yogurt)

¾

cup fresh organic blueberries

2

tablespoons lemon zest

2

tablespoons lemon juice

1

tablespoon honey

Pinch

kosher salt
Instructions
Gently smash blueberries and simmer all ingredients (minus mayo!) on med/low heat for 6-8 minutes. Let cool then stir in to a separate bowl with mayo.
Caramelized onions
Total Time

50 minutes

Serves

1
1

yellow onion

2

tablespoons olive oil
Instructions
Slice 1 yellow onion and sauté on low heat with 2 tablespoons of olive oil. Simmer for 45 mins, tossing regularly.