Confused About Your New Year's Resolution?
Alyssa Shelasky | January 3, 2018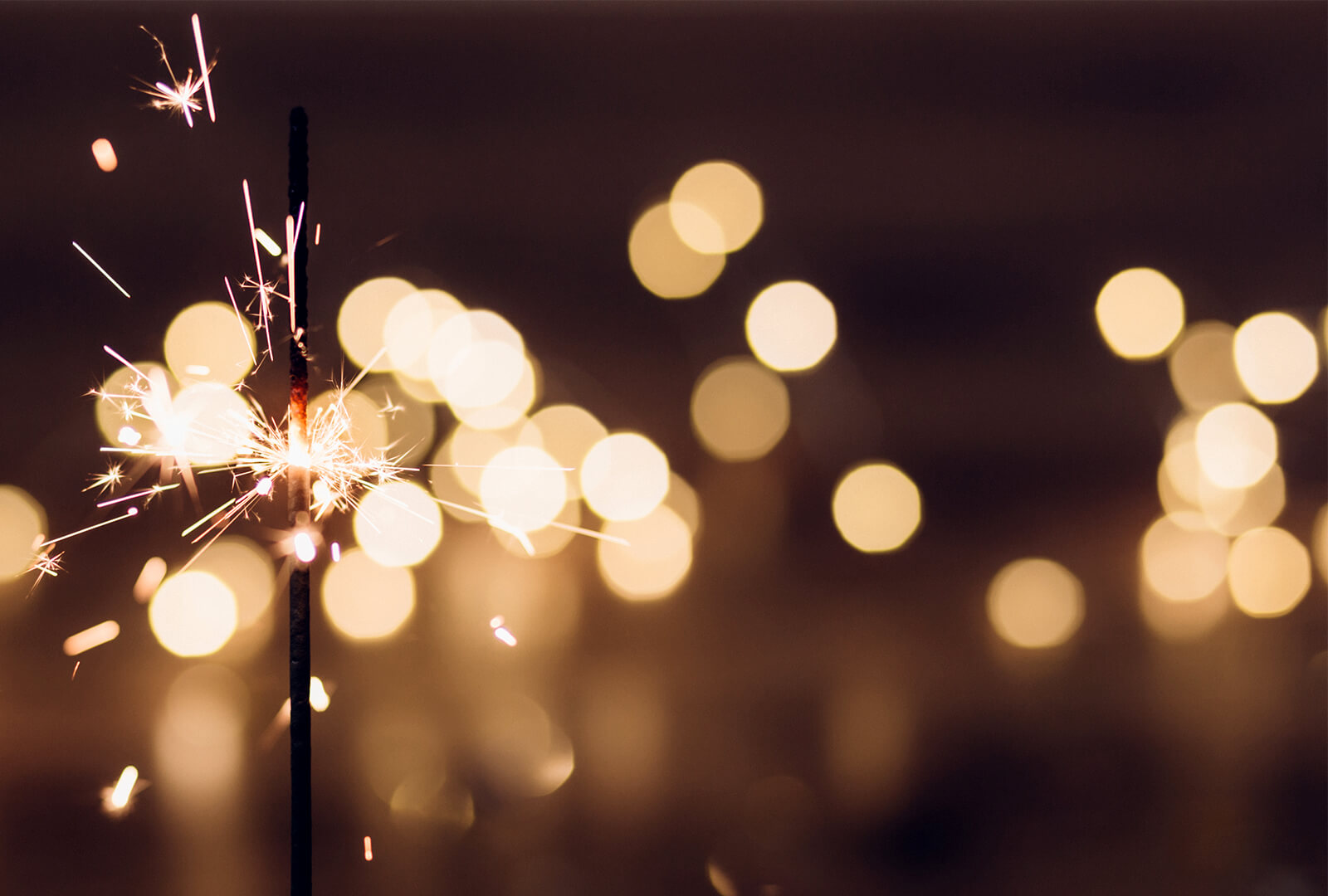 8 wellness experts share practical resolutions for the new year
Forget to make a New Year's resolution? Not so fast! We know it's not always easy to zone in on our flaws or admit the things we need self-improvement on. It's even harder to make changes, not to mention sticking to them. There are so many roads to good living, that it's tricky to know where to begin. No worries. It's not too late to start (or restart) now!
We asked some of our favorite wellness experts for fresh suggestions on practical, feel-good (maybe even fun!) New Year's resolutions. Here's what they have to say.
The Barre Goddess

"A lot of my clients think I eat healthy just because I own a barre studio. Some won't even ask for nutrition advice for fear of the answer! Truth is, I have a nasty sweet tooth, don't eat enough protein (I'm a carb addict) and, unless coffee with half-and-half counts, I never eat breakfast. An active lifestyle and above-average metabolism keep my weight in its healthy range, but my skin? That's another story. So, my resolution is to change the motivation behind my eating choices — to eat in the pursuit of overall health, looking and feeling my best from head to toe. That's a new mentality I would encourage everyone to try on for size. And, of course, more barre classes for all!"

Kristine Storie owns the Xtend Barre fitness studio in Brooklyn Heights, New York.

The Healthy Baker

"Eat lots of different things that you truly enjoy and can savor, thereby satisfying and nourishing yourself in a way that is not possible with just any food. Take even just a fraction of time spent on passive, non-nourishing activities and use it to rediscover preparing good food with good ingredients for yourself and those you love. It's good for the mind, body and quality of life in general!"

Peter Endriss is the founder and head baker of Brooklyn, New York, seasonal restaurant Runner & Stone.

The Holistic Chef

"What you've done isn't who you are. Don't label yourself with 'I am an overeater' or 'I am not motivated' — these are negative instructions to your brain. Instead, for your resolution, come up with manageable positive instructions (not affirmations, which can feel fake). For example, 'I can make one good food choice today,' or 'I pick myself up and dust myself off instead of focusing on the past.' Then, tell yourself these things whenever you feel a moment of weakness or confusion."

Laura Lea Goldberg is a Nashville-based holistic chef and author of LL Balanced, a blog. In May 2017, she released her first cookbook with Springhouse press, "The Laura Lea Balanced Cookbook."

The Parenting Guru

"Instead of setting a resolution to meditate, dedicate five minutes a day to practice breathing into your diaphragm. Learning to breath into the diaphragm reduces stress, takes tightness out of the neck and shoulders, supplies the blood with more oxygen and helps build core strength."

Joanie Johnson is the co-founder of FPC (Fit Pregnancy Club) in New York City.

The Fitness Author

"Here's something you probably aren't used to hearing a trainer tell you: REST! Recovery is the unsung hero of wellness. Of course, I think you should work out and eat well, but put the same amount of energy into recovery. Here are a few ideas: Meditate for at least 10 minutes every day, find a way to take a 15-minute nap, take a full day off, get at least seven hours of sleep each night, or get a massage. When we are well-rested, we can do just about anything better."

Holly Rilinger is the creator of the LIFTED workout program and author of "LIFTED, 28 Days to Focus Your Mind, Strengthen Your Body, and Elevate Your Spirit."

The Outdoorsy Yogi

"This year for our New Year's resolution at New Vibe Yoga, we are committed to connecting with nature. Social media and cell phones have been great for connecting us with one another, but they have pulled our attention away from our connection to the natural world. There is awesome power in watching a sunrise, the endless ocean waves rolling up and down, or a garden grow. These things are constant and ever-giving, cyclical in nature. By tapping into them, we can have more regular experiences of peace, bliss and joy: the true gifts of yoga."

Alex Schatzberg is the founder of New Vibe Yoga in New York City's East Village.

The Healthy Café Owners

"Put your feet up. Seriously. Put them up. We are always on the go, running from home to work, from work to the gym and back home again. Take 10 minutes every day and put your feet up against the wall with your back on the ground. This small act will rejuvenate your circulation, help reset your posture and release toxins."

Amanda Schoppe and Willy Anderson are co-owners of the new Market.Kitchen.Table. cafe in Brooklyn, New York.

photo credit: Christine Han Photography

The Skincare Star

"Drink more herbal tea. Tea is a great stress reliever and is filled with vitamins and antioxidants for a glowing complexion."

Dr. Jennifer Chwalek is a dermatologist at celebrity-favorite Union Square Laser Dermatology in New York City.
This article was featured in Issue V of Inside Hormel Foods magazine. Click here to explore these unique collections of thought-provoking and heartwarming stories, recipes and features on our employees and the different areas of our company, all packaged up in a beautifully designed digital viewer for you.