From smokies to sliders, we've collected 4 classic snack recipes with 5 ingredients or less, designed to spend the day in a slow cooker or on the snack table.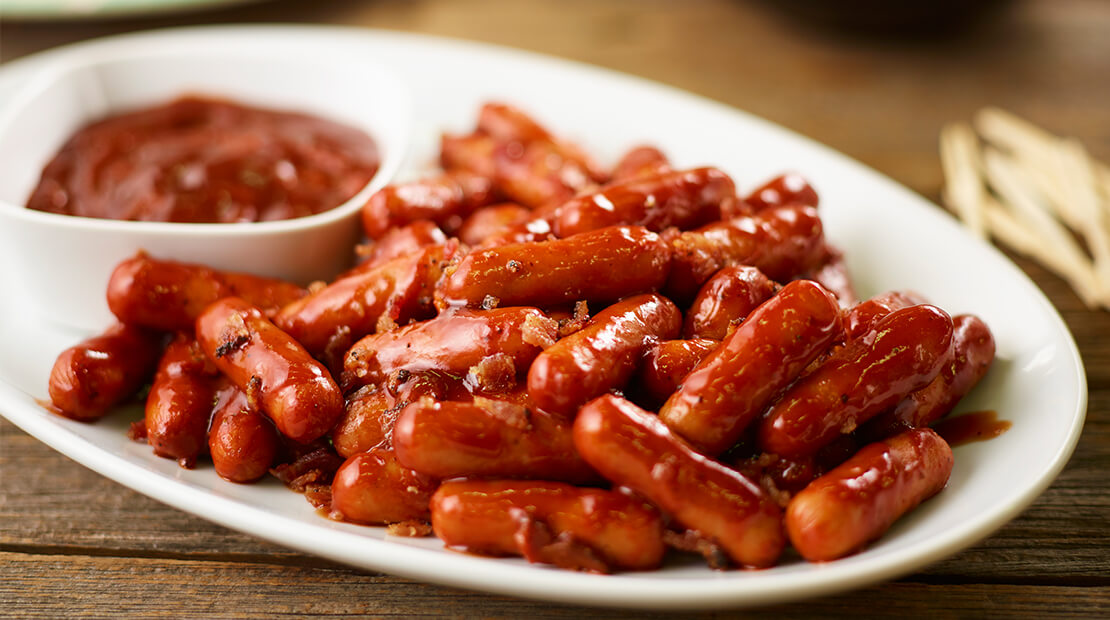 Bacon Barbeque Sauce Little Smokies
Total Time

25 minutes

Serves

14
2

(14-ounce) packages little smokies smoked sausages

6

slices HORMEL®BLACK LABEL® Maple Bacon slices

1

(18-ounce) bottle barbeque sauce
Instructions
Cook bacon according to package directions; cool and finely chop.
In medium saucepan heat barbeque sauce over medium heat. Stir in bacon and cook 2 minutes. Stir in sausages and simmer 10 minutes, or serve bacon barbeque sauce on the side.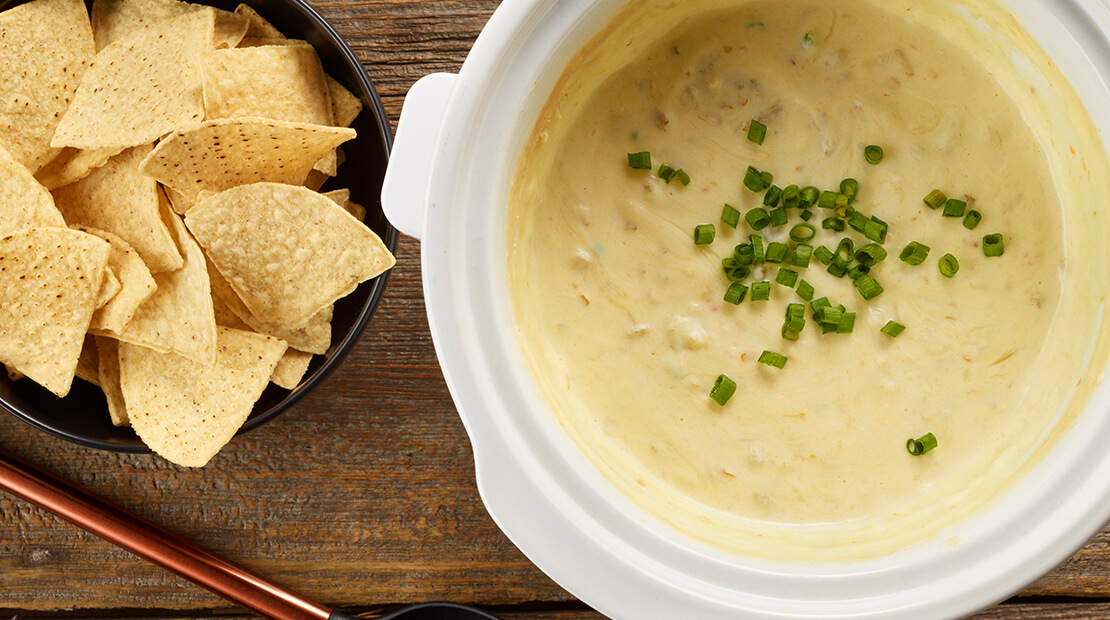 Spicy Queso
Total Time

2 hours

Serves

12
2

(8-ounce) packages cream cheese, softened and cubed

1

(16-ounce) packages Monterey-Jack cheese with peppers, cubed

1

cup half-and-half

2

(4-ounce) cans CHI-CHI'S® Diced Green Chiles

1

teaspoon kosher salt
Instructions
Place ingredients in slow-cooker and cook on LOW 2 hours or until cheese has melted. Serve and keep warm in slow-cooker.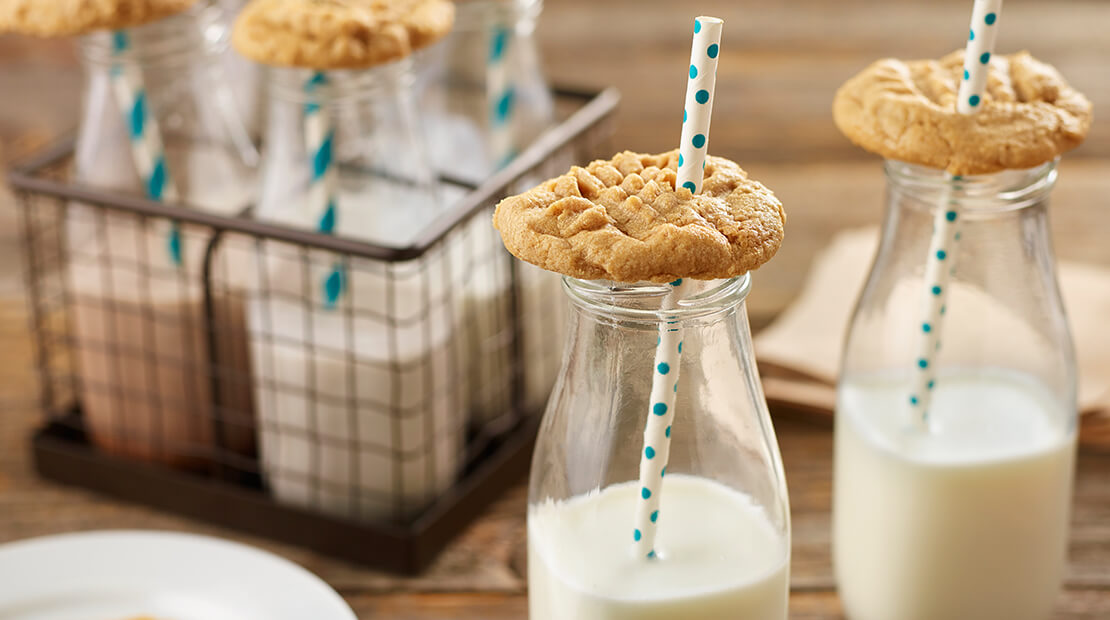 Easy Peanut Butter Cookies
Total Time

1 hour

Serves

16
1

cup SKIPPY® Peanut Butter

1

cup sugar

1

large egg, lightly beaten

1

teaspoon vanilla extract

1/4

teaspoon baking soda
Instructions
Heat oven to 350°F.
In large bowl, stir together peanut butter and remaining ingredients until blended.
Scoop rounded tablespoons of dough onto lightly greased baking sheet. Bake 13 minutes. Immediately poke hole in each cookie, using a plastic straw. Let cool on baking sheet completely.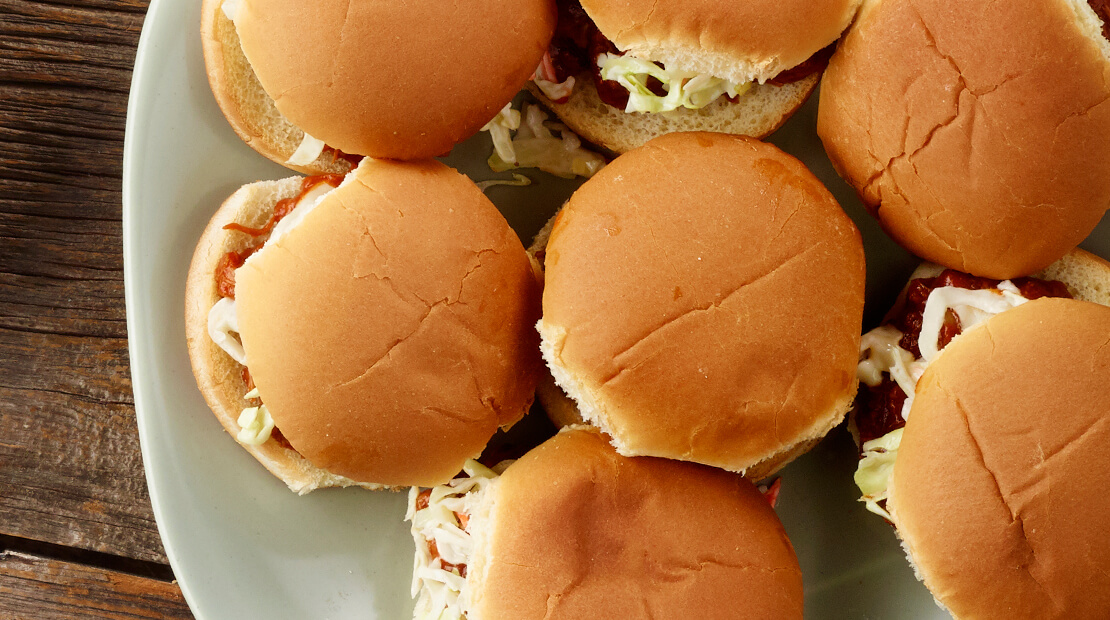 Barbeque Chicken Sliders
Total Time

30 minutes

Serves

12
1 1/2

(16-ounce) container LLOYD's® Seasoned Shredded Chicken

1

(12-ounce) package slider buns, warmed

1/2

(16-ounce) package coleslaw mix

1/4

cup coleslaw dressing
Instructions
Heat chicken according to package directions.
In medium bowl add coleslaw and coleslaw dressing, tossing to coat.
Spoon about ¼ cup barbeque chicken onto each bottom bun, top with coleslaw and top bun. Serve immediately.