Your New Year's Eve party in 2020 may look a little different than in years past. You can still have a scrumptious table of treats even though you may not have a big indoor gathering this year. Whether you're able to close out the year in person with a few friends and family in your pod, or are doing it virtually, it's a time to celebrate.
Individual sweet snack boards featuring SKIPPY® P.B. Bites and Creamy Peanut Butter Dip are a hit with the kids and adults.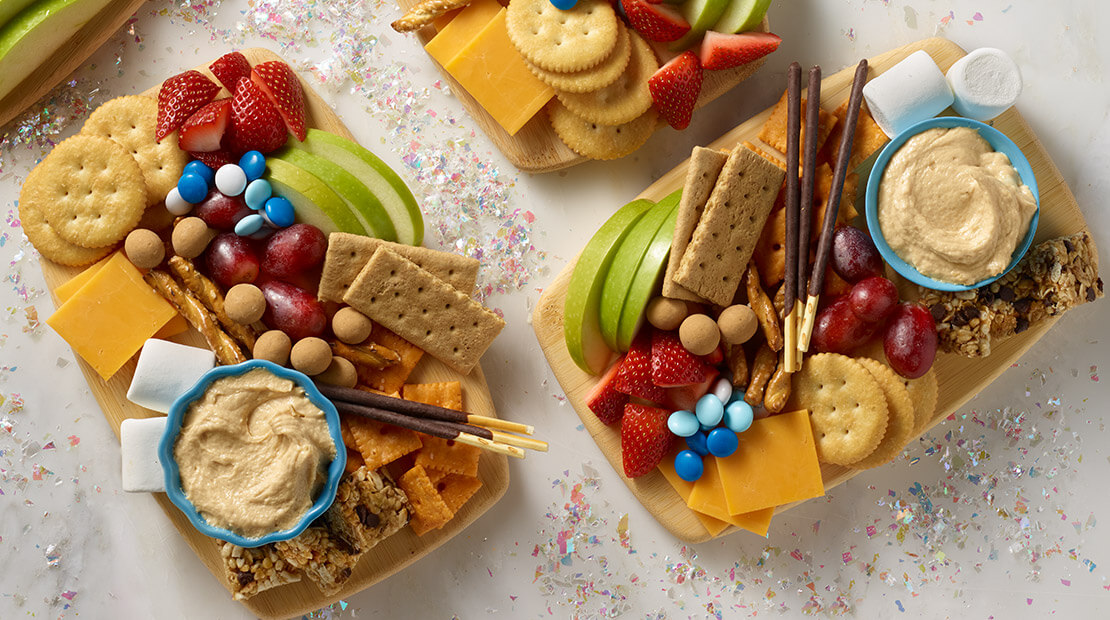 SKIPPY® Creamy Peanut Butter Dip
Hands-On Time

5 minutes

Total Time

5 minutes
8

ounces light cream cheese, softened

1/2

cup SKIPPY® Creamy Peanut Butter

1/4

cup skim milk
Instructions
In medium bowl, combine cream cheese and peanut butter. Stir in milk to reach desired consistency, adding more milk if needed.
Serve dip with carrot, celery and cucumber sticks, if desired. Or spread on bread for sandwiches.
Jarcuterie (charcuterie in a jar) is the COVID-19-friendly food trend we all need this year. All your favorite party snacks are stacked in small jars to create individual charcuterie servings. Some appetizers you might want to include in your jarcuterie are Crescent Wrapped Turkey Franks, Jalapeno Bacon Wrapped Shrimp and Salami Wrap.
Toast the new year with this impressive looking layered dip that is as easy 1-2-3 to make.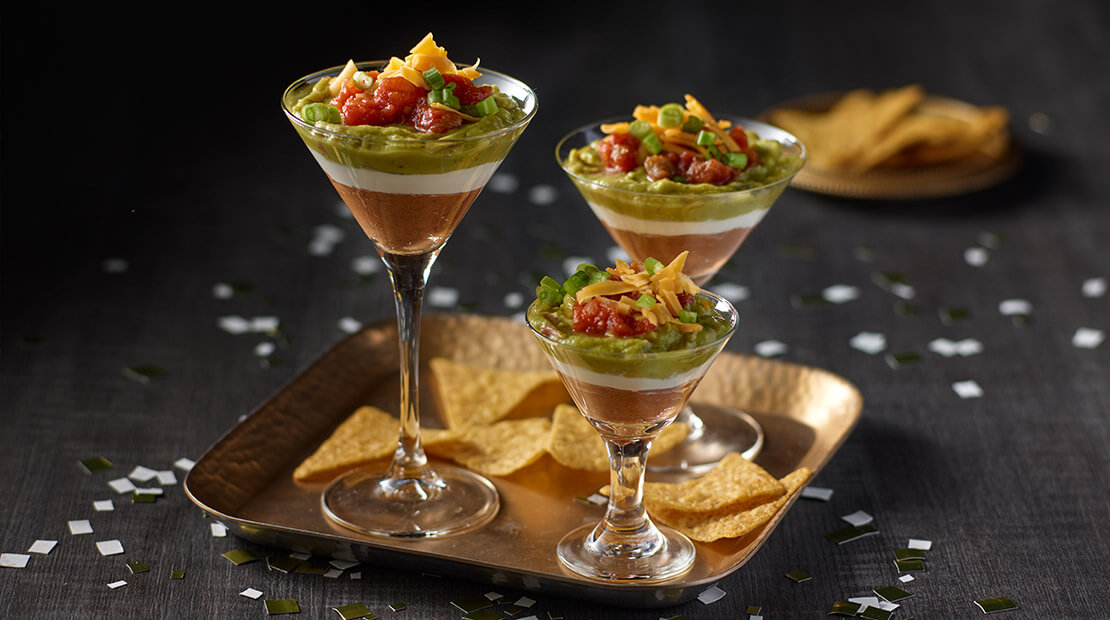 Fiesta Layered Dip
Hands-On Time

15 minutes

Total Time

15 minutes

Serves

8
1

(15-ounce) can refried beans, heated

1

cup sour cream

1

(7-ounce) package WHOLLY® Guacamole Dip

1

cup CHI-CHI'S® Thick & Chunky Salsa

1/3

cup shredded Cheddar cheese

1/4

cup sliced green onions

CHI-CHI'S® tortilla chips
Instructions
Spread warm refried beans on bottom and up side of pie plate or serving dish. Layer sour cream, guacamole and salsa over refried beans. Sprinkle with cheese and onions. Serve with chips.