Sometimes life gives you lemons and you make lemonade, and it just might be the most delicious thing you ever tasted.
It's a metaphor that could well apply to Thomas Garcia. His wife, Elizabeth, is a staff sergeant with the United States Air Force. She's currently on a tour of duty, which means Thomas is doing the job of two parents while Elizabeth serves in Turkey. In other words, in addition to his full-time job as a research and development technician assistant for CytoSport, Inc., Thomas is a single dad to Kylie, 14; Ryan, 7; and Charlotte, 3.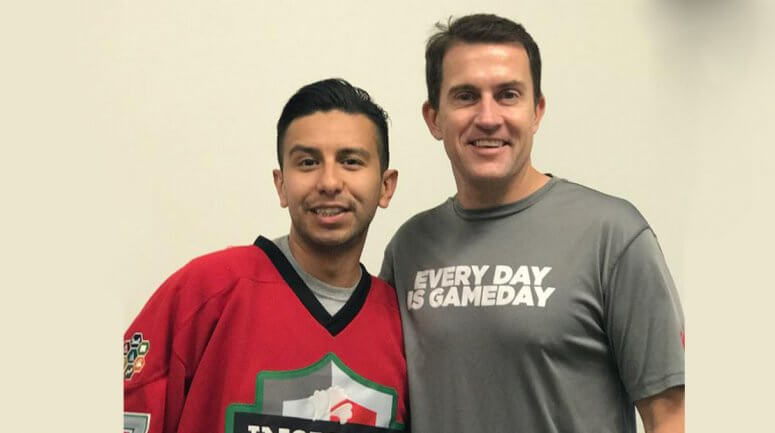 CytoSport CEO Greg Longstreet thought to mention it when he announced Thomas' Pride of the Jersey award, calling him "Super Dad," as well as citing the reasons he became CytoSport's inaugural jersey recipient.
"Thomas is the epitome of cool. His passion and always upbeat attitude represent the best of CytoSport culture. He is clearly a bridge-builder across the organization and has a positive impact on our employees," Greg said.
I've never been around people who support me as much as they do. With everything going on at home.

Thomas Garcia
Thomas came to CytoSport four years ago as a temporary employee. He immediately fell in love with the culture and so, when a regular position opened up in research and development, Thomas went for it.
On a day-to-day basis, he handles laboratory procedures, and assists managers with innovation for new products. It gives him ownership in the company's success that isn't lost on Greg.
"Thomas most recently stepped up and formulated a fantastic new line of protein water that will be launched in early 2018. Results matter to Thomas, and he can always be counted on to do whatever it takes to grow the Muscle Milk® brand!" he said.
That's exactly what Thomas lives for.
"I like the creativity that goes into CytoSport. Seeing the finished product and knowing that people are excited about it give me a great deal of pride," he says.
He's likewise energized by how his co-workers have been there for him during Elizabeth's deployment.
"I've never been around people who support me as much as they do, with everything going on at home," he says.
It's not easy balancing all that Thomas has on his plate right now. CytoSport's daily exercise classes help him stay healthy and focused, especially these days when he has a hard time getting to a gym after work.
"I like to jump in on boot camp and yoga classes. They're great stress relievers, and having people fit and active is a great thing for the company," he says.
Elizabeth's tour ends in December. If all goes as planned, she'll be home in time for Charlotte's fourth birthday.
In the meantime, Thomas' life is "work and kids, work and kids." That said, he's received an unexpected benefit from the extra dose of school field trips, bedtime stories, homework assistance — and yes, even hairstyles for little Charlotte — he's been called to dole out. ("I have four or five to choose from, and I have photo proof," Thomas laughs.)
"It's rewarding," he says. "I've never felt closer to my children. It's possibly the best thing to come from this."
CytoSport, Research & Development
More Stories About

Pride of the Jersey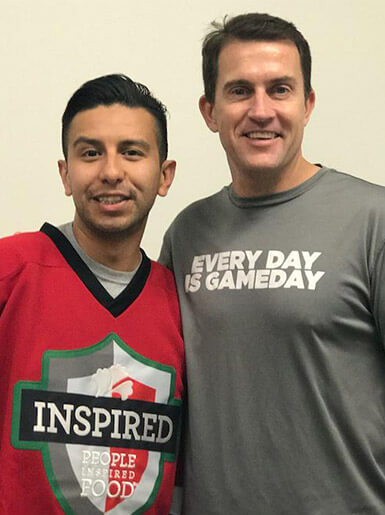 Super Dad
Thomas Garcia and CytoSport's culture of creativity and support