SPAM® Museum named Project of the Year by Austin Area Chamber of Commerce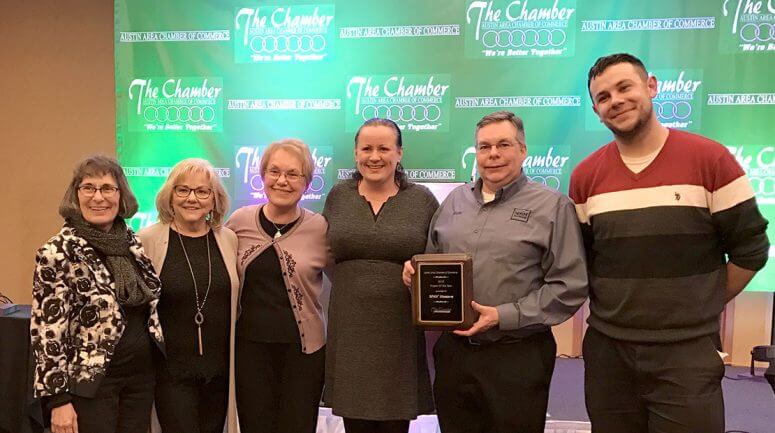 March 14, 2017
Austin, Minn.
The SPAM® Museum received the Project of the Year Award from the Austin Area Chamber of Commerce for its contributions to tourism in downtown Austin.
Video: Learn more about the museum's participation in the city of Austin.
"It is such a wonderful honor to represent Austin on a daily basis," said Savile Lord, SPAM® Museum manager when receiving the award.
The SPAM® Museum also won the Award of Merit for Attraction of the Year at the Explore Minnesota Tourism Conference earlier this year.