Planters is Looking For A Few Grads to Drive a Nut Shaped Car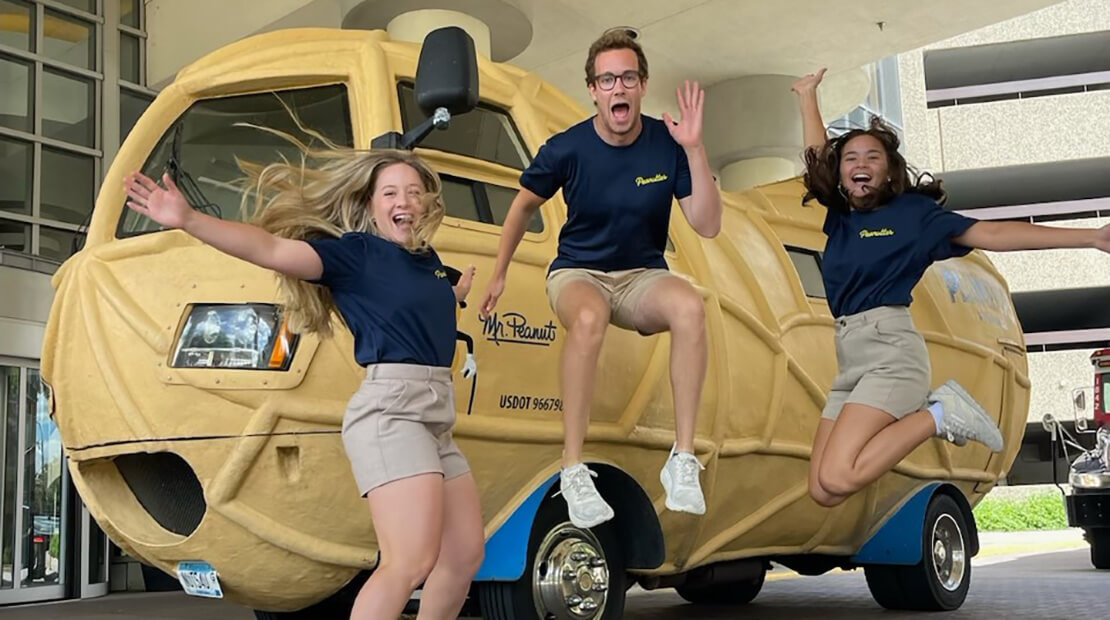 PR Week
AUSTIN, MINNESOTA: Planters is offering recent communications and marketing graduates a unique employment opportunity: part brand ambassador, part cross-country driver.
The next class of "peanutters" will be responsible for driving both engagement on TikTok, Instagram and Twitter — and a 26-foot-long peanut-shaped car around the U.S. Each will travel the country doing press outreach for interviews and making appearances on local radio and TV to promote the brand.
"It's hard to understand the amount of research, emails and meetings that culminate to a 45-second video," said peanutter Grace Tessitore. "This work is important to maximizing creativity on social platforms, which is why I'd love to step into a creative position after my experience with Planters."
Peanutters will also participate in community events and partner with creators, local organizations and even other brands such as Daniel Mac, Oscar Mayer and the Sacramento History Museum.
…