A Blast from the Past: The Hormel Row of Fame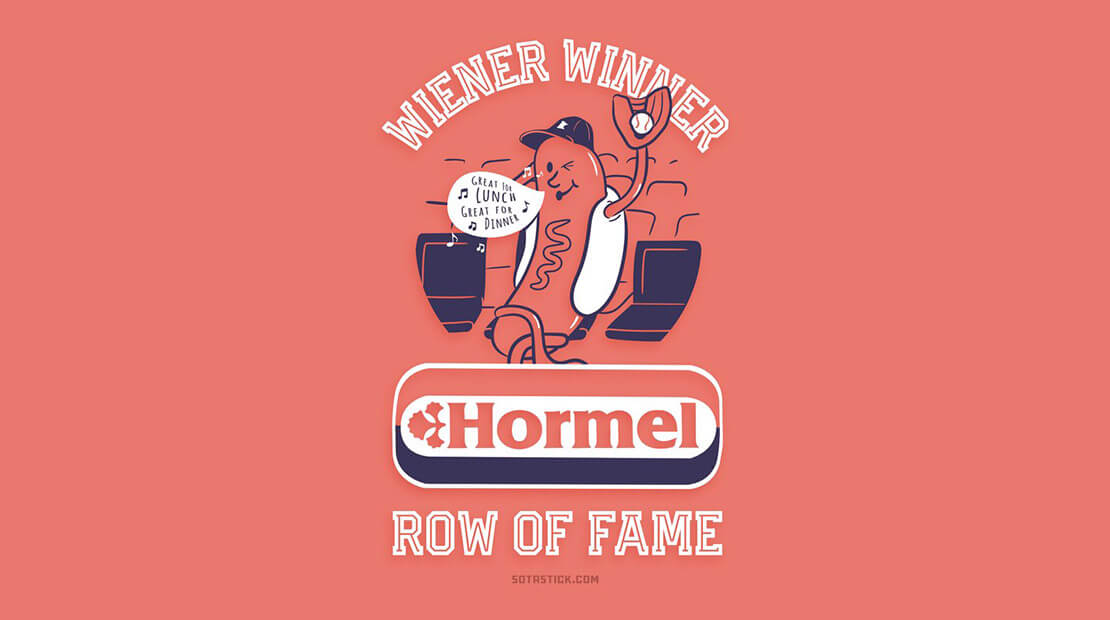 Austin, Minn.
♫ Now that you are at the game. Are you in Hormel's Row of Fame? If you're in a lucky seat, you'll win a Hormel hot dog treat. Great for lunch, great for dinner. You will be a wiener winner in the Hormel Row of Fame ♫.
Baseball is back, and while the Hormel Row of Fame, which debuted in 1992, has been long-retired, you can pay homage to the catchy tune synonymous with Minnesota sports history with this throwback T-shirt by SotaStick Co.
For every shirt sold, Hormel Foods will donate $10 (up to $10k) to the Tommy Watkins Foundation's backpack program supporting Twin Cities youth.
The Hormel Row of Fame promotion lasted 18 years and created an enduring legacy with Minnesota baseball fans for its catchy jingle. Additionally, the Hormel Row of Fame – minus the jingle – lives on at University of Minnesota home basketball and hockey games.