Al Pastor-Style SPAM Tacos Is The Hack You MUST Try At Home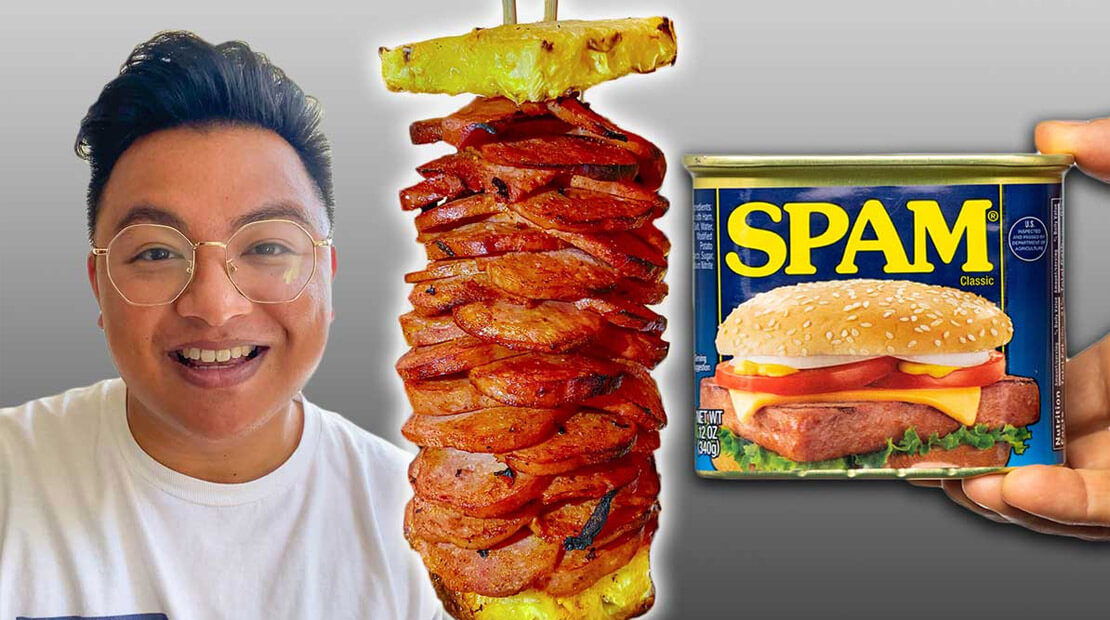 FoodBeast
If you look hard enough, you can probably find a can of SPAM lying somewhere in your house. One of the most time-friendly — and tasty — proteins that you can easily cook up and enjoy in a pretty short amount of time.
This week, the Foodbeast crew were challenged to create a dish using SPAM as the key ingredient. Our managing editor and taco enthusiast Reach Guinto set out to make a SPAM Al Pastor set up on a trompo.
"I successfully made al pastor at home the other week and still had ingredients for the marinade leftover," Reach said. "Couple that with the constant craving I have for al pastor tacos and SPAM being readily on deck at my house and I decided to go a little mad and combine the two together."
"That, or I just wanted to see how some SPAM would look on a cute little trompo," he mused.
From the looks of it, old Mr. Guinto's venture was a rousing success.
Check out his recipe in the video above, along with the recipes of the other Foodbeast team members that happened to find some SPAM lying around the house. These include Jasmine (SPAM Fries on a Filipino Breakfast Charcuterie Board), Theresa (Animal Style SPAM Fries), Costa (SPAM Kimbap Burrito), and myself who made a Nashville Hot SPAMwich.