America's Best Firehouse Chili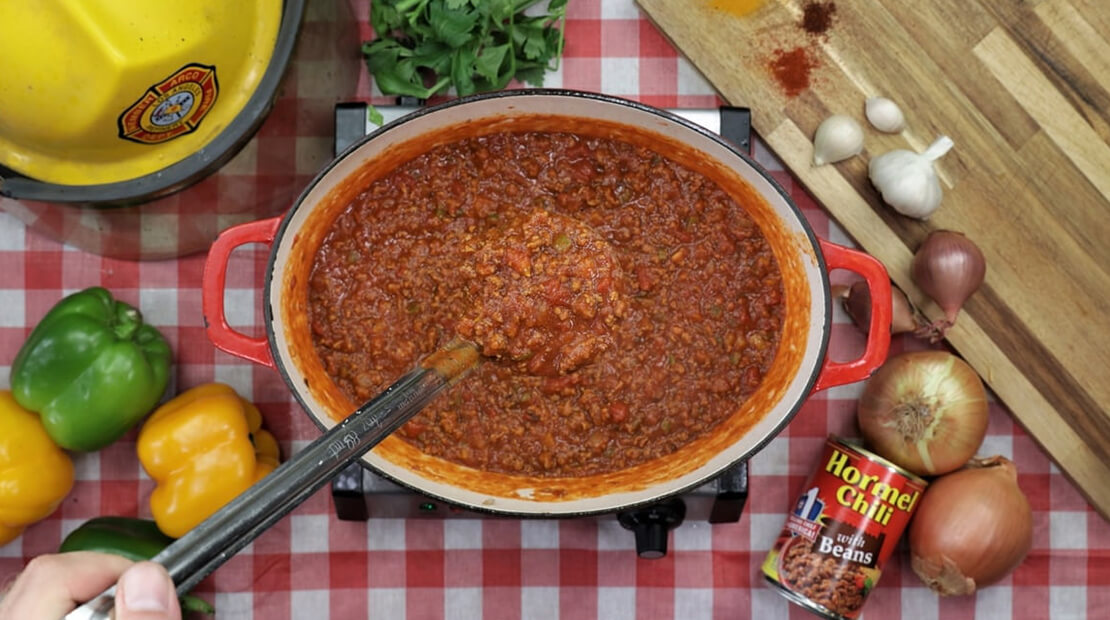 Food Beast
With the upcoming 4th of July holiday, a lot of families will be celebrating with classic American dishes, like chili. If you're looking for an award-winning recipe to share with everyone coming over, this firehouse recipe is that and so much more – the current "Best Firehouse Chili in America" has a pretty heartwarming story behind it.
Louisiana firefighter Jeremy Chauvin dedicated the recipe to his brother, Spencer. According to NOLA.com, Spencer was a local fire chief who died after being struck by a vehicle while tending to an accident back in 2016. Chauvin competed in last year's Hormel Chili's American's Best Firehouse Chili Contest in memory of his brother, and ended up winning the cook-off.
Chauvin received $10,000 for his firehouse and a year's supply of chili for winning the competition, and Hormel Foods also donated $20,000 in his name to the National Fallen Firefighter Foundation (NFFF), who honored his brother earlier that year.
It was a moving tribute, and Chauvin said it was a "great way" to honor his late brother. "I could not think of a better way to share my brother's story and continue his legacy," he added.
The actual chili recipe comes from Chauvin's mom, and adds a New Orleans twist to a classic red chili. The ground beef, spices, and tomatoes are combined with a dark roux, made from butter and flour cooked until the mixture goes a deep shade of brown. The roux is mixed with "trinity," a mix of bell peppers, onions, and celery native to Louisiana, then added into the chili.
Basically, the recipe adds a classic New Orleans gumbo base to chili to accomplish a rich flavor and consistency that'll take your stew to the next level. It's great on its own, with cheese and chips, or loaded onto a chili cheeseburger as part of your 4th of July cookout.
Hormel Foods is giving firefighters across the country the opportunity to do what Chauvin did last year, as their America's Best Chili Cookoff returns for a second year.
Firefighters from around the country can submit their recipes at this link for a chance to compete for the prize. One finalist will be chosen from the North, South, East, West, and Midwest to fly to New York for a live cook-off. The winner will be crowned America's Best Firehouse Chili Recipe and will get the grand prize of $10,000 for their firehouse, a year's supply of Hormel®️ chili, and $20,000 donated to the NFFF in their name.