Applegate® Updates Its Deli Line, Upgrades Ingredient and Packaging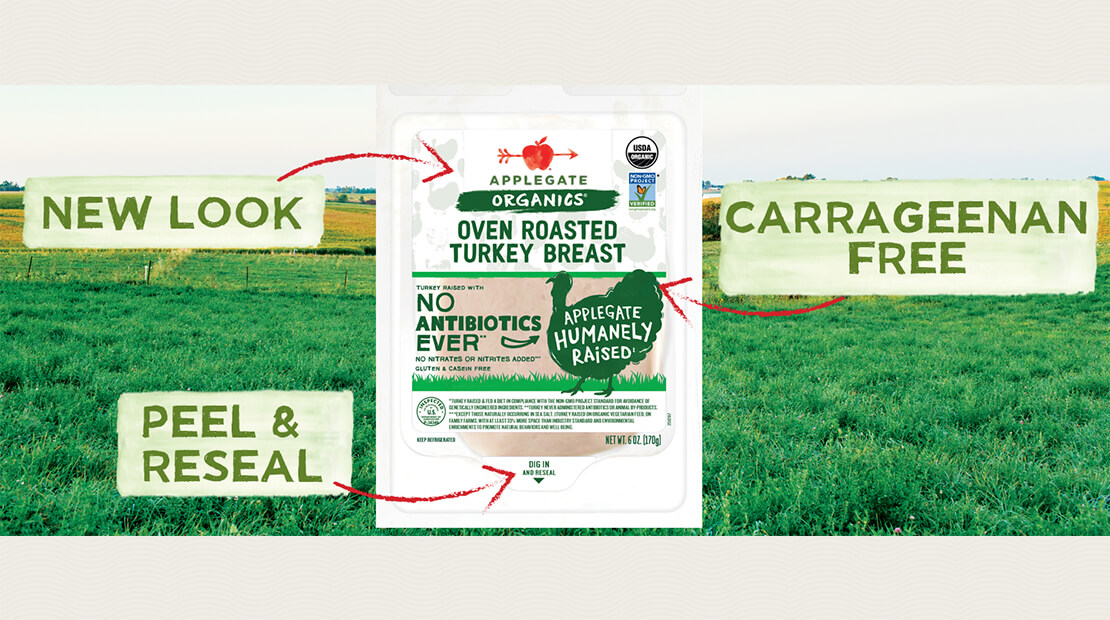 Deli Market News
The company upgrades its ingredients with an even cleaner label and refreshes its packaging for these on-trend offerings
Applegate is continuing its Changing the Meat We Eat® mission by improving its line of deli meat products. The company announced that it would be removing the controversial ingredient carrageenan in its poultry deli meat varieties—despite a USDA reversal on banning the seaweed extract from organic foods and beverages.
Nicole Glenn, Vice President of Marketing, Applegate"We're proud to be a brand that not only listens to consumer feedback, but a brand that takes action on that feedback," said Nicole Glenn, Vice President of Marketing, in a recent press release. "Carrageenan is an ingredient Applegate consumers said they wanted removed from our poultry deli meat, so when we developed a way to replace it AND improve the taste of those varieties, it was an easy decision to move forward with a carrageenan-free recipe. Although the USDA overruled the recommendation from the National Organic Standards Board to remove carrageenan from the list of approved ingredients by the end of 2018, we're moving ahead and taking it out of both our organic and natural poultry deli meat varieties. We've never been the type of brand to take the easy way out. We required a no antibiotics policy for the farms we source our meat from long before any government agency stepped in."
The transition to carrageenan-free poultry deli varieties will happen in phases, starting in July 2018 with the Applegate Organics® pre-sliced line and followed by the Applegate Naturals® pre-sliced line in October 2018.
In addition to the carrageenan removal, Applegate is boosting its deli ham varieties, revealing a new packaging designthat showcases a new look and provides an easier experience for consumers in-store and at-home. These deli changes will be transitioning at grocery store shelves now, until the end of the year. Applegate deli ham lovers will experience an improved taste and texture, as well as notice a more natural shape with the slow-cooked ham varieties, as they will no longer be rectangular.