Celebrate National Peanut Butter Lovers Day With These Delicious Looking SKIPPY® Brand Fans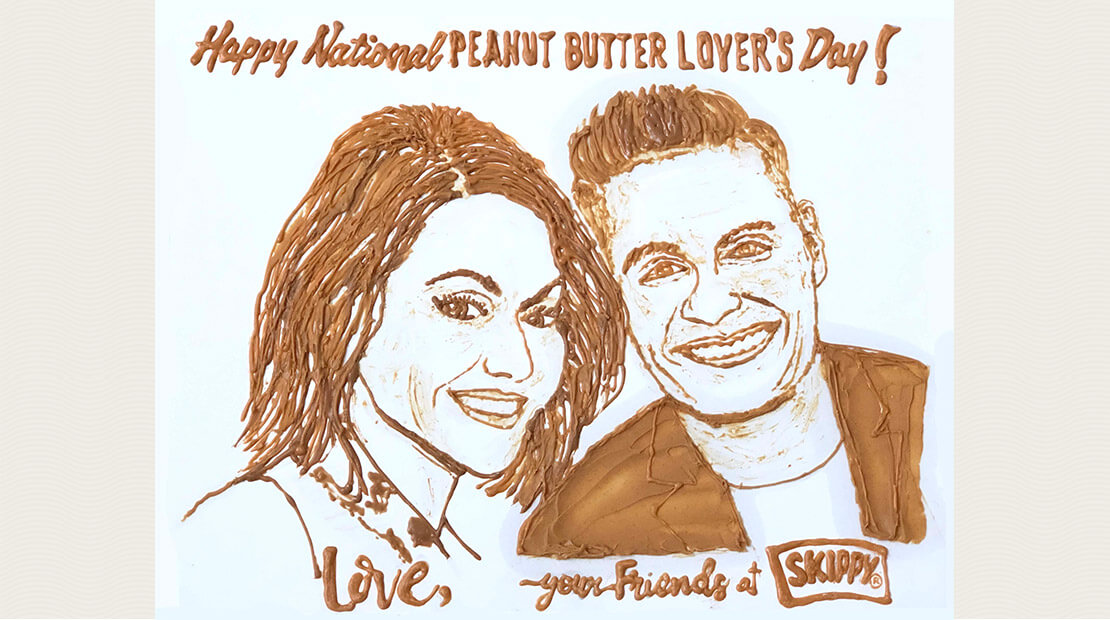 It's #NationalPeanutButterLoversDay, and we couldn't think of a better way to celebrate than with peanut butter portraits of two of our smoothest fans made by renowned food artist Tisha Cherry!
North Little Rock police officer Tommy Norman (an avid fan of SKIPPY® peanut butter and the brand's first Inspired Fan) and Kelly Ripa (a fan of both SKIPPY® and Justin's® Peanut Butter) were our first two subjects carefully crafted out of SKIPPY® Creamy Peanut Butter!
Though we first met Norman because of his love of SKIPPY® peanut butter – made a stone's throw from North Little Rock – our connection didn't end there. We learned this 20-year plus veteran of the police department has changed the impoverished community he serves and protects by walking the beat, checking on residents and mentoring teens. Whether on the job or on his own time, he is demonstrating the transformative power of people caring about each other.
Skippy Foods and Hormel Foods first surprised Norman in June 2018 with a large donation of peanut butter and a $10,000 check for his Mission Give foundation, a local event designed to help families come together and get their kids prepared for school. He was later honored as the SKIPPY® brands first Inspired Fan.
Kelly Ripa, who co-hosts ABC's Live with Kelly and Ryan along with Ryan Seacrest, shared with US Magazine earlier this year that peanut butter and jelly sandwiches made with SKIPPY® SUPER CHUNK® or Justin's® honey peanut butter are part of her bedtime routine. Ripa's love for peanut butter made the rounds in the media and was highlighted by publications including Women's Health Magazine, Inquisitr, People, Entertainment Tonight, Bon Appetit, and Bravo, among others. Seacrest, a peanut butter fan in his own right, was fittingly featured in the portrait alongside his 'Live' partner.