Celebrity Chef Surprises 'Unsung Heroes' of MSAD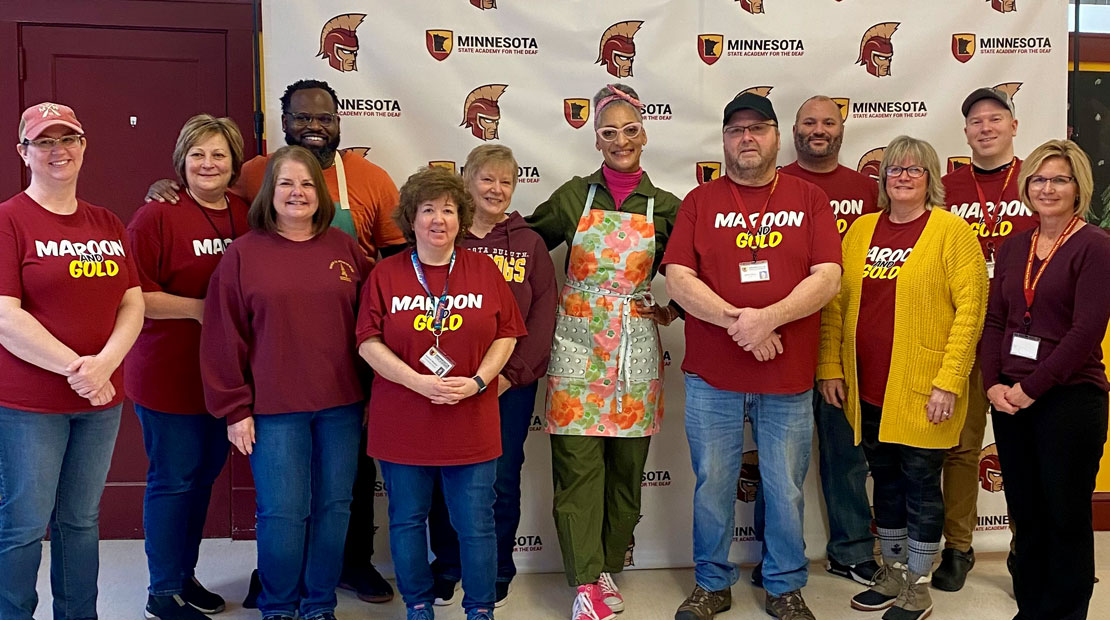 Faribault Daily News
Students and staff were surprised when they showed up for lunch at the Minnesota State Academy for the Deaf on Tuesday.
While they were told something was happening, they couldn't have guessed they'd walk into a meet and greet with the "Fan Favorite" from season eight of "Top Chef: All-Stars" and co-host of "The Chew," Carla Hall.
Hall is a national tour, in partnership with Hormel Foods, visiting schools to "honor unsung heroes: school cafeteria staff."
"We are recognizing some of the hardest working people in school districts: those who prepare school breakfasts, lunches and after-school meals for kids," Hall said. "(They) are an essential part of the school day. I know how incredibly hard they work and I'm excited to let them kick up their feet for once, as we cook for them and provide a time of rest and relaxation."
Jennie-O, a subsidiary of Hormel, didn't let the cooks go home without a parting gift. The company gave $5,000, which was to be used on equipment in the cafeteria.
The visit was a surprise for most students and staff. Even though Kathy Hamlin, nutrition service director at MSAD, knew Hall was coming to visit, she hadn't heard about the donation until Tuesday morning.
"I was totally surprised," she said. "I did not know that was part of it. … I mean, we have nice kitchen facilities and equipment, but there's always going to be things needing to be replaced or upgraded a little bit. So, it'll help."
Hamlin said she could tell that many of her cooks immediately recognized Hall, since they are fans of the Food Channel …