Chris Oh Talks About His Enduring Love For SPAM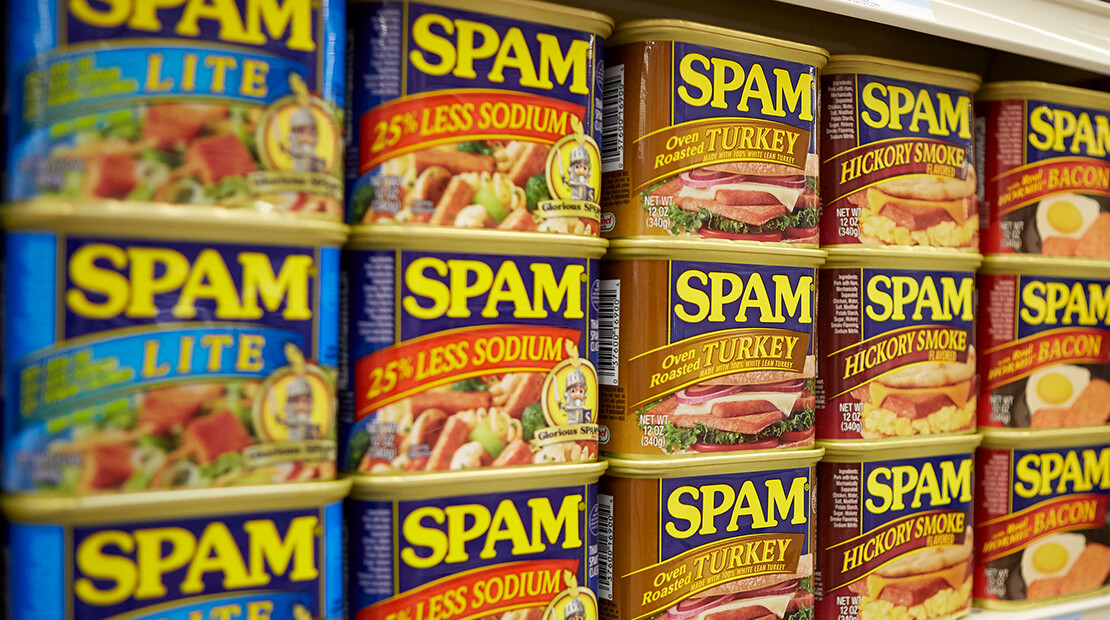 Mashed
It's just one of those ingredients that you don't get with other ingredients and whatnot.
…
Why does SPAM deserve a closer look and re-evaluation of its place in cuisine?
Okay. So first of all, I don't think it needs a re-evaluation because SPAM has played such a huge part in a role in my life, just growing up. And it's been a staple food throughout my whole life. And as a chef, you look at ingredients and SPAM kind of hits every note of one of those perfect ingredients. It's so versatile. You can deep fry it. You can pan fry it. You can steam it. You can boil it. You can put it into soups. You can put it into sandwiches. You can put it in tacos. It's just one of those ingredients that you don't get with other ingredients and whatnot.
You can easily take like a good piece of meat or a good piece of fish and just let that kind of speak on its own. I really feel like SPAM is kind of very similar stuff because you have the salty notes, you have those textural differences and whatnot. And, personally, every culture that I've seen has definitely used SPAM. Whether it's Korean or Japanese or Mexican, even Hawaiian. Obviously Hawaiian food has got a big staple with the SPAM. So it's just a versatile product. And on top of that, it's very delicious. And it's very easy to cook, too.
…
What is one dish you just never get tired of making?
I think it's got to be just the Korean instant ramen. It's one of those dishes that I've grown up on ever since I was a little kid. I like to put SPAM in it. SPAM definitely is one of those luxuries — I mean I think it's luxurious — those items that you put into creating ramen because you can put eggs, you can put SPAM, you can put cheese and all that stuff.
And I was thinking about it. It's just a very comforting dish. I was just thinking about… I don't know if you've ever gone to like, when you go to a fine dining restaurant and you had this meal, but, for some strange reason, you're not satisfied. So you go home or you go somewhere and you get a taco, or a slice of pizza. My thing is ramen, with some SPAM in it and some rice, and yeah, I mean, that's pretty much it. It's just one of those things where you just had a 20 course meal for three hours. And you're stuffed but you're just like, dude, I'm not satisfied. What is that one thing that you need? It's always that go-to comfort dish.