Columbus Craft Meats Adds Innovation for Holiday Opportunities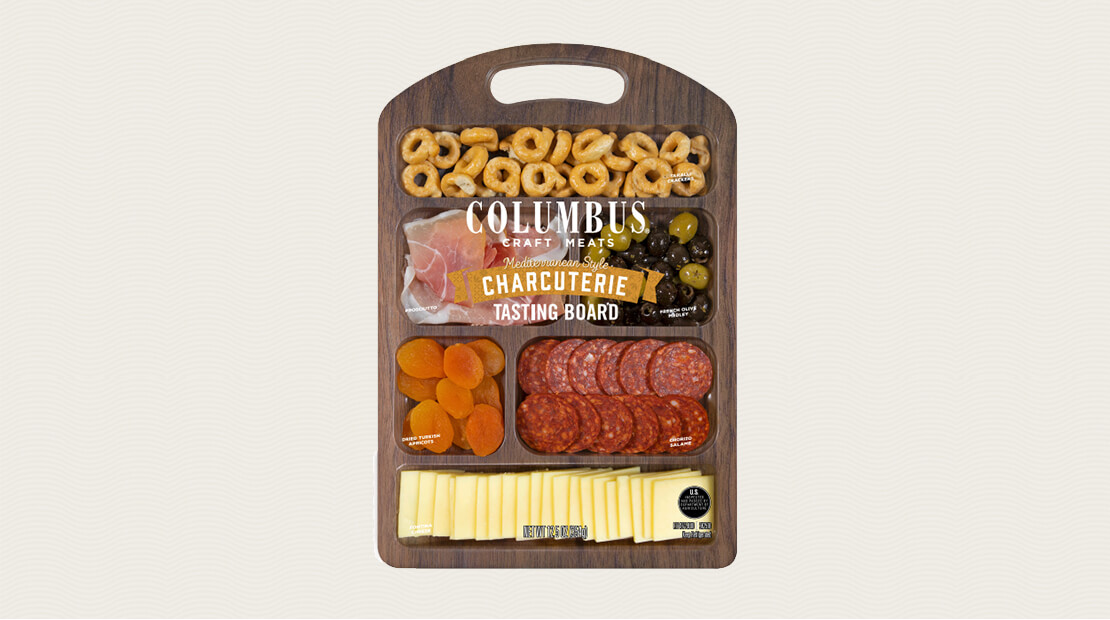 Deli Market News
The specialty meat purveyor expands a popular lineup with a new offering just in time for the seasonal swing
One way to bring friends to the table and dollars to the deli department is with a charcuterie board. This fall and winter, Columbus Craft Meats is expanding its Columbus® Charcuterie Tasting Board line, just as the holidays create promotional opportunities for premium eats and meats.
"Our original Columbus Charcuterie Tasting Board has been a huge hit with consumers, as it makes the premium charcuterie experience easy and convenient for everyone," said Caviness Drake, Associate Brand Manager. "We know that consumers continue to look for new and different flavor combinations with charcuterie. The new Columbus Mediterranean Charcuterie Tasting Board is able to do that, while still being convenient and easy to serve."
So, what is this new flavor innovation bringing consumers during the holidays? The Mediterranean Charcuterie Tasting Board showcases premium ingredients on a wood-printed board, highlighting Mediterranean items that include Columbus® chorizo, prosciutto, Taralli crackers, dried Turkish apricots, Fontina cheese, and a French olive medley, according to a press release.