Company Donates $10K to Arkansas Foodbank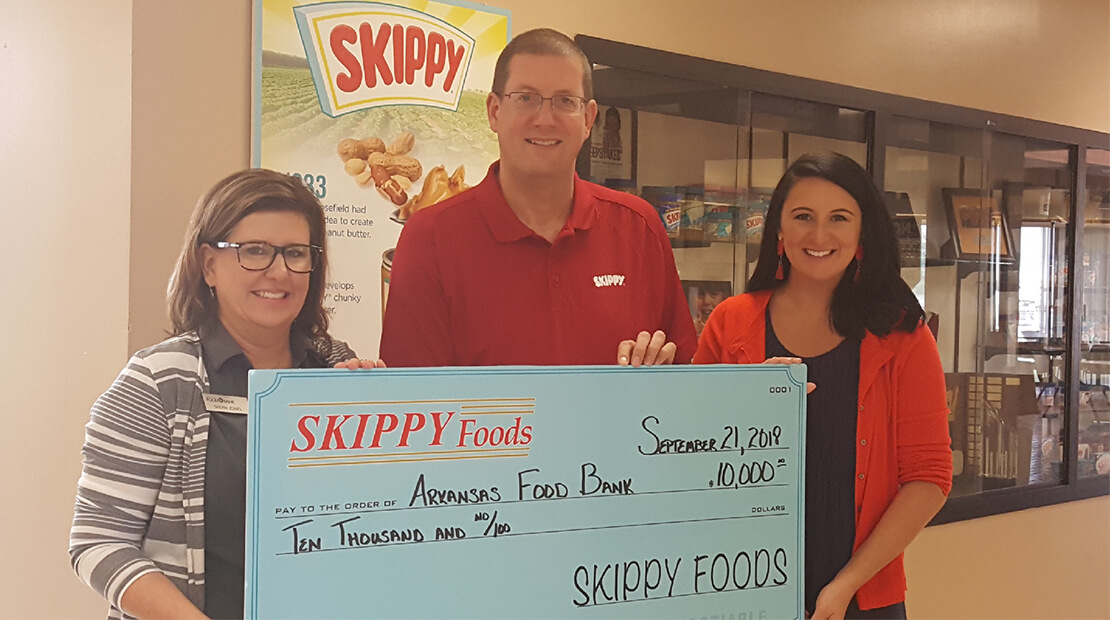 KATV
A Little Rock manufacturing company has donated $10,000 to the Arkansas Foodbank to help fight hunger within the Little Rock community.
Skippy Foods, owned by Hormel Foods Corporation, announced the donation Friday morning.
"We are inspired by the Arkansas Foodbank and their efforts to fight hunger in our community and we are honored to join them in that fight," said Roger Vos, plant manager, Skippy Foods. "I would like to thank our employees, whose dedication and hard work make it possible for us to help those in need. We are impacting the lives of our neighbors through the power of food. We are excited to help do our part in making a difference."
Skippy Foods has donated funds to the foodbank since 2013.
Hormel Foods says this will make the eighth year they have donated funds to several of their companies to share with nonprofits in their communities.
In 2017, Hormel Foods donated $300,000 across the U.S. to help fight hunger relief.
"Hormel Foods is committed to fighting hunger in communities around the world where our employees work and live," said Wendy Watkins, vice president of corporate communications at Hormel Foods. "By working with organizations at a local level, our locations have found great success in helping meet their community's unique needs to help end hunger."