Cross Country SPAM; The SPAM Tiny House of Sizzle is Now on Tour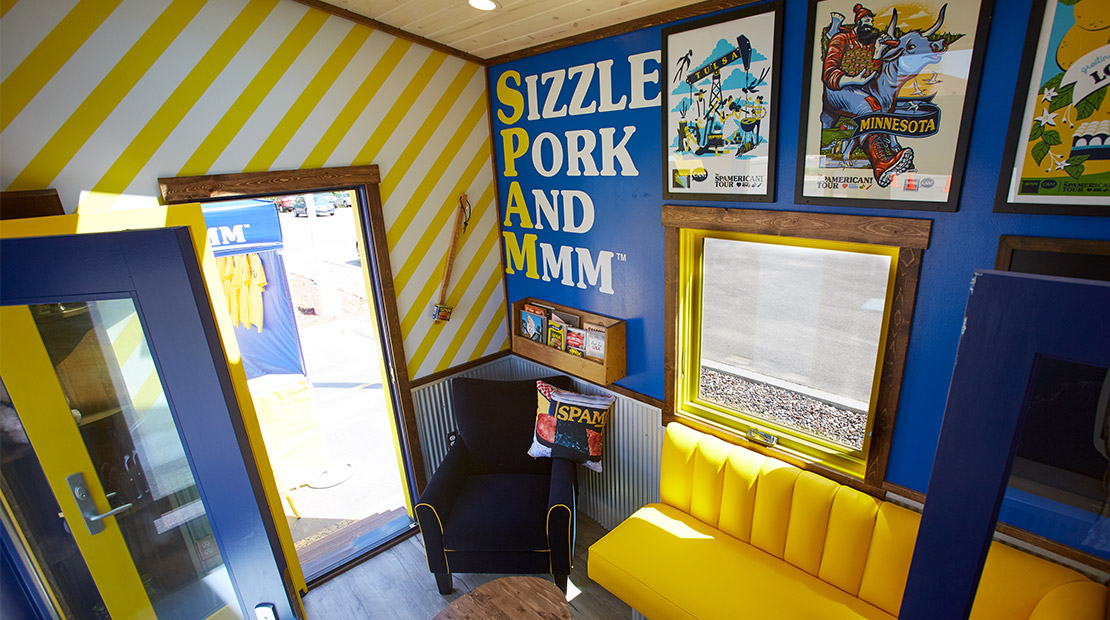 Austin Daily Herald
The SPAM Brand is once again crossing the country on another food tour aimed at those who have never tried SPAM.
But instead of a food truck, as in the previous "Spamerican Tour," people can enjoy Spam in a tiny house.
In creating the new tour, Spam Brand managers asked what it was about the Spam experience that caused Spam fans to love it so much.
"The one moment that they all truly identified with is that moment when the Spam is sizzling in the pan and it starts to get that mahogany color on the outside," said Spam Brand Manager Resha Hovde, who referred to it as "the sizzle moment."
Hovde said the idea for the tiny house came about because people primarily eat Spam at home.