Focus on Chocolates, Candies & Confections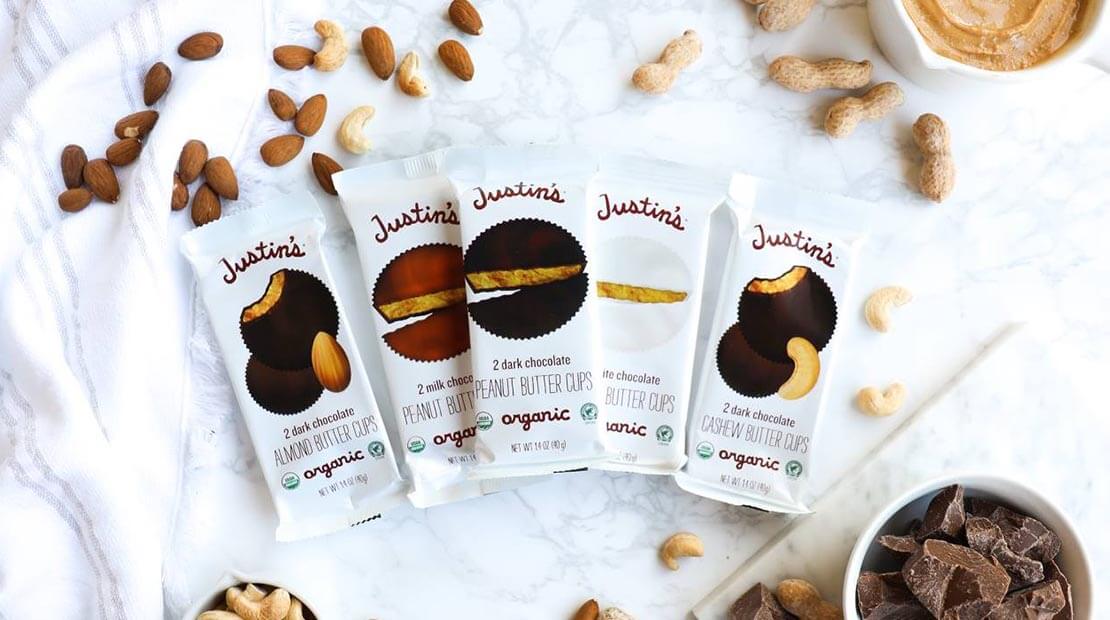 Prepared Foods
Prepared Foods profiles new retail chocolate and non-chocolate confections. Mintel shares consumer preferences and behavior insights involving chocolate.
Justin's, a Boulder, Colo., producer of nut butters, nut butter snacks and organic peanut butter cups, expanded its confections line with two new USDA-certified organic offerings: Dark Chocolate Almond Butter Cups and Dark Chocolate Cashew Butter Cups.
"If you know me you know I have a sweet tooth, and with that I believe the world doesn't need more candy," says Justin Gold, founder of Justin's. "But, we know consumers still want candy (like me!) but that means it needs to be made better, with high quality and organic ingredients. And for as long as I can remember (since launching my organic PB cups anyway) brand fans have been asking me for almond butter cups—well now they're here."
Gold says the new offerings feature "mindfully sourced ingredients and less sugar than conventional cups." The confections retail for $2.29 per two-cup pack. All Justin's new confections are Non-GMO Project Verified, certified gluten-free and made without artificial flavoring or preservatives, while also being crafted with Rainforest Alliance Certified chocolate and Orangutan-Friendly Palm Oil.
Justin's also added Organic Mini White Chocolate Peanut Butter Cups to its lineup earlier this year rounding out the peanut butter cup product line. As the only organic White Chocolate Mini Peanut Butter Cup on the market, the company says its new bite-sized treat addresses the growing desire for variety and more snackable forms.