GMA Honors Hormel Foods and Nando's PERi-PERi with 2017 Innovation Awards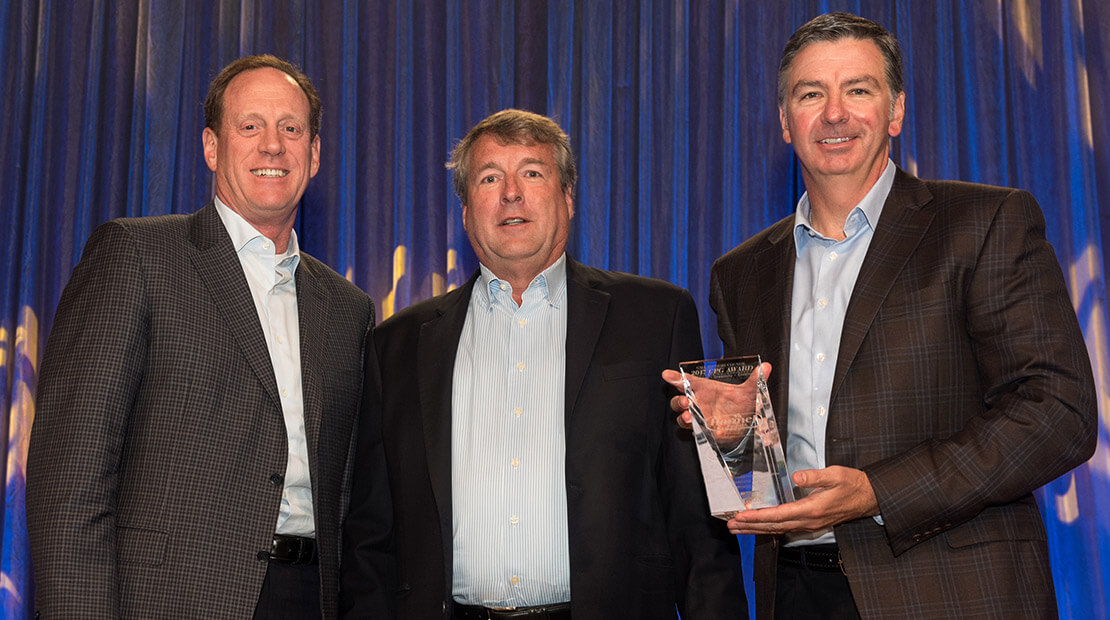 Grocery Manufacturers Association
The Grocery Manufacturers Association (GMA) today honored Hormel Foods and Nando's PERi-PERi with the 2017 CPG Awards for Innovation and Creativity and presented its Hall of Achievement Award to Ken Powell of General Mills and Bob Mariano of Roundy's, Inc.
The winners of the CPG Awards for Innovation and Creativity are selected each year by the GMA Advisory Council in recognition for their creativity and willingness to take risks, resulting in measurable results and significant impact on the industry.
"GMA member companies are continuously seeking better ways to connect with consumers and meet evolving consumer desires. The successes of Hormel and Nando's PERi-PERi exemplify the innovation and creativity seen throughout our industry," Bailey said.
Hormel Foods was recognized for SKIPPY® P.B. Bites, which were created to meet a challenge by company leadership to take peanut butter out of the jar. SKIPPY® P.B. Bites, the first in its category of peanut butter snacks, initially launched in 2015 in two varieties – pretzel and double peanut butter – that exceeded expected sales. The SKIPPY® P.B. Bites successful launch aligned with one of the company's key growth pillars – solving for the on-the-go eating occasion – and has set up the company for further growth in the snacking business, with the addition of granola and graham cracker options.
"Quality and innovation are two guiding principles at Hormel Foods that help the company meet consumers' needs and satisfy appetites around the world," said Scott Aakre, vice president of consumer insights and corporate innovation at Hormel Foods. "Accomplishments such as SKIPPY P.B. Bites inspire us to continue to put the consumer first as we look for food solutions that reimagine convenience, give consideration to personalized nutrition and respond to consumers' demands for food adventure."