Happiness in a Can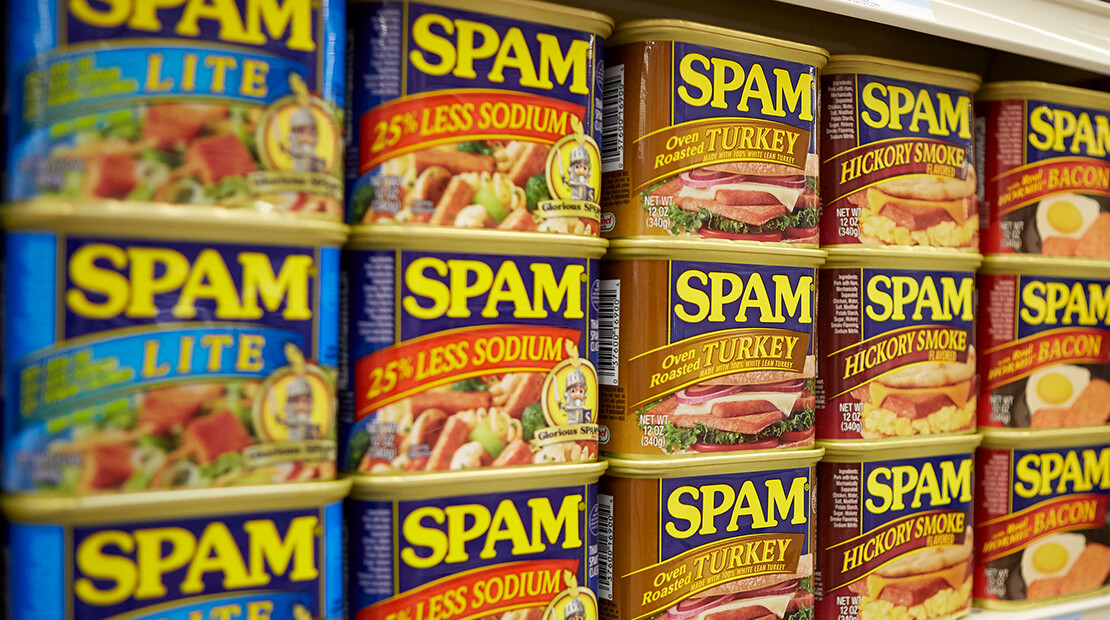 CGTN, https://america.cgtn.com/2018/08/23/full-frame-happiness-in-a-can
SPAM® – the ubiquitous canned meat loved by millions around the world – has been on the market since 1937.
Since then, it has sold over eight billion cans in 44 countries. The product first rose to popularity during WWII when over 100 million cans of it were shipped abroad from the United States to feed troops on the front lines. The blue cans of salted pork and ham are now so popular that 12.8 cans of SPAM® products are eaten every second.
Today, the residents of Guam hold the record for being the biggest consumers of SPAM® (16 cans per person annually), followed closely by the residents of Hawaii where seven million cans of SPAM® products are consumed each year. Hawaiians love SPAM® so much that SPAM JAM® – the annual festival dedicated to celebrating all things SPAM® – are the islands' largest public event. McDonald's restaurants in Hawaii offer SPAM® options, but the salty, pinkish meat can also be found on the gourmet menus of fine-dining restaurants throughout the islands.