Health is on the Menu for Food Manufacturers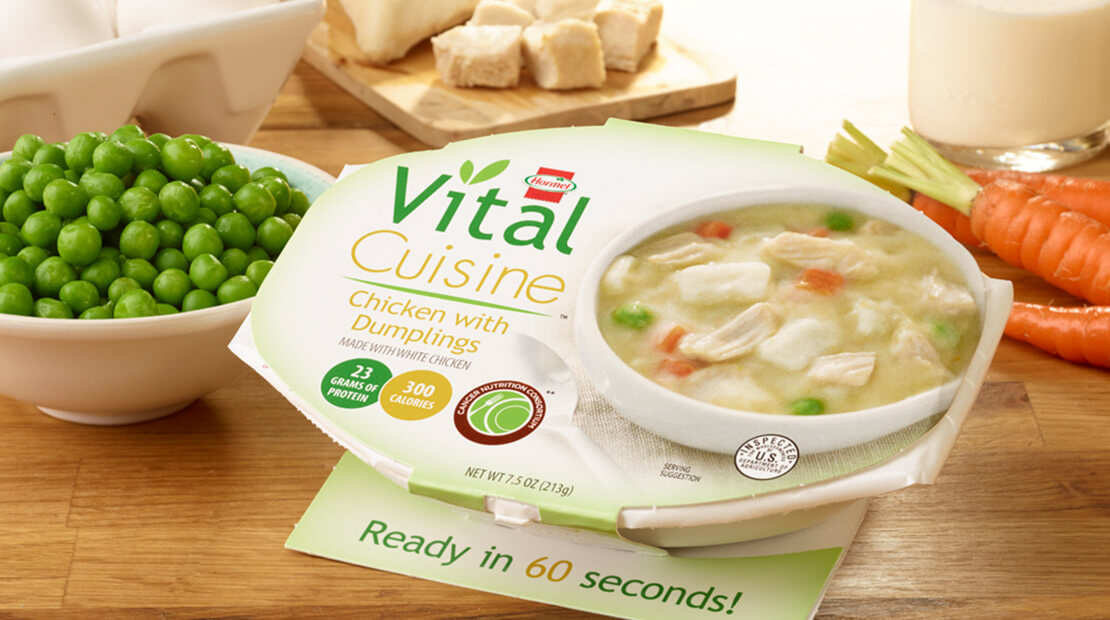 Food Dive
Hormel Foods, the 126-year-old consumer products company known for popular household staples like Skippy peanut butter and Jennie-O turkey, is making a name for itself in a seemingly unlikely place: the war on cancer.
Hormel Foods started developing its Vital Cuisine brand three years ago by partnering with nutritionists, dietitians, major cancer centers and the Cancer Nutrition Consortium. The company was able to learn more about how the disease affects eating, work with chefs who prepare and flavor patients' food, and meet with people affected by the life-changing illness. The line of ready-to-eat meals, nutrition shakes and protein powders that Hormel Foods started selling in late 2015 target the muscle, energy and weight issues cancer patients face when going through treatments to fight the disease.
"As a food company, we're not out to cure cancer. We're out to help those going through the recovery journey from cancer," Mark Nellermoe, general manager of specialty products at Hormel Foods, told Food Dive about its Vital Cuisine products. "We 've got to be food first but deliver on those aspects like convenience and nutrition."
While Hormel has amassed decades of expertise in everyday foods found on grocery store shelves, developing meals for cancer patients was challenging. Individuals often face a change in their nutritional and dietary needs, view food differently and live radically different lifestyles — making traditional food an often unrealistic option.