Helping Customers Find Healthy Options in the Deli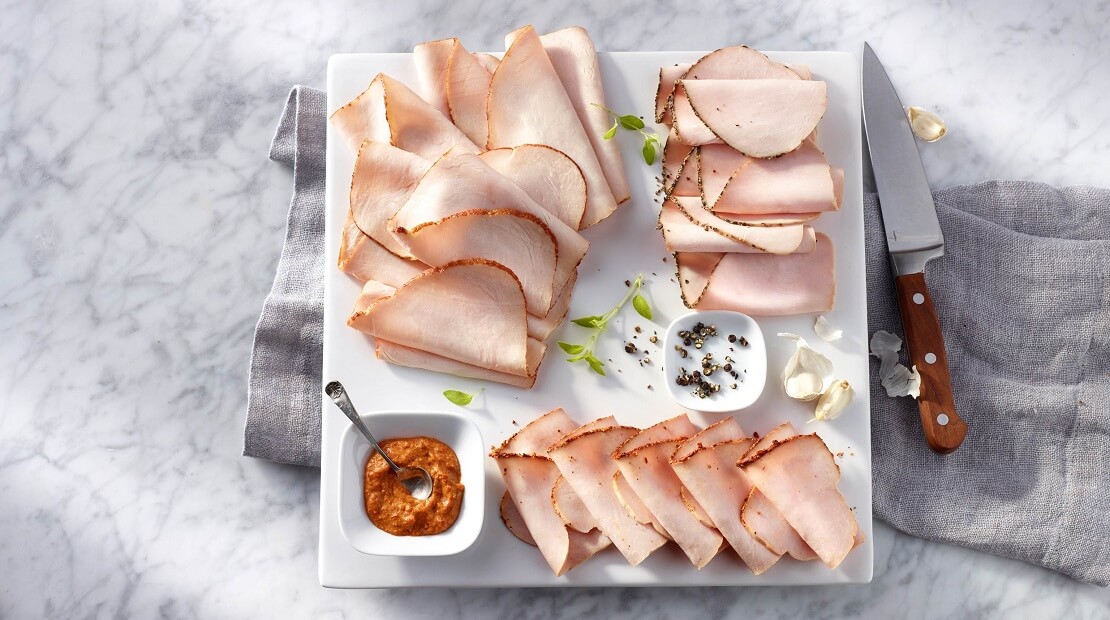 Supermarket Perimeter
Shoppers care more than ever today about how and where the products they eat are coming from and how they were produced.
While consumers might perceive prepackaged deli meats to be more processed, and less healthy for their diets, Shelley Venenga, brand manager of Austin, Minn.-based Hormel Deli Solutions, reported that many consumers see freshly sliced deli meats as more wholesome, because they are right in front of them and they can watch the deli staff freshly slice the meat.
"There are several opportunities for retailers to correct misconceptions with consumers," Venenga said. "Knowledgeable staff in the deli is a key driver to helping educate consumers. Also, helping consumers via signage, instore dietitians and online content to drive home health messages regarding protein, fat and sodium content or any other health claims for the various products offered in the deli."
In general, Hormel offers plenty of low-fat, gluten-free, keto-friendly and high protein options that customers are on the lookout for, said Megan Ward, brand manager of Hormel Deli Solutions.
"We are continually innovating and listening to our customers and consumers about what they are looking for," Ward said. "Products that are low in sodium, preservative-free, no antibiotics ever and uncured are on-trend in this area and we have many varieties under the Hormel Foods brand portfolio that fit this need."
Ward pointed to products under the company's Jennie-O, Hormel Natural Choice, Columbus and Applegate brands that offer great options for consumer preferences like natural and organic, humanely raised and no antibiotics ever, as well as minimally processed products.
It's more important than ever for retailers to ensure that product claims for deli-case meats are visible to the consumer — either on the package or via case clings or shelf tags.
Cross-merchandising with other healthy ingredients can also help deli meats reach health-conscious consumers. Hormel works with several retail partners to showcase healthy recipes and highlight ingredient statements that help consumers know just how nutritious deli meat can be.