Hormel Beats Outlook; Merges Business Lines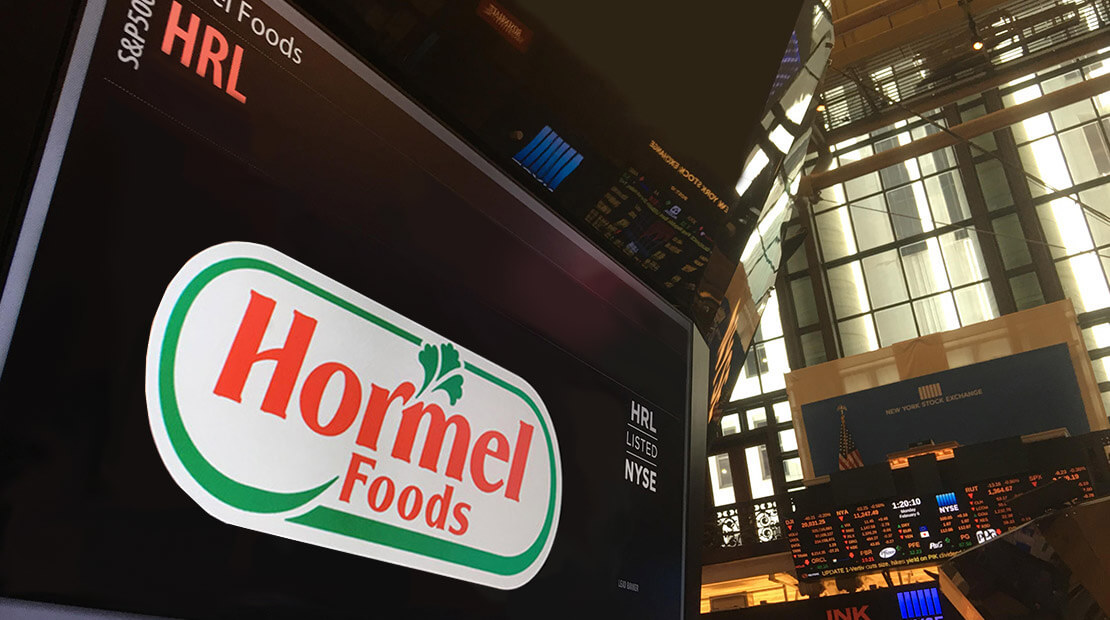 Minneapolis / St. Paul Business Journal
Hormel Foods Corp. on Tuesday posted better-than-expected results for its fiscal fourth quarter
The company also announced it would combine two of its chief business units.
Marketwatch has an early report on the numbers from Austin, Minn.-based Hormel (NYSE: HRL). The company posted earnings of $218.2 million, or 41 cents a share, down from $243.9 million, or 45 cents a share in the year-ago period.
Revenue fell to $2.49 billion from $2.63 billion in the year-ago period. Both figures, though, beat average analyst estimates.
The company's grocery products unit, which includes its Spam products and Skippy Peanut Butter, saw the strongest domestic profit growth (up 7 percent) while its specialty product division saw a profit decline of 21 percent, largely due to lower sales of its Muscle Milk products. Those two divisions will be merged under Luis Marconi, group vice president of grocery products.