Hormel Foods 125th anniversary community celebration earns Best Event award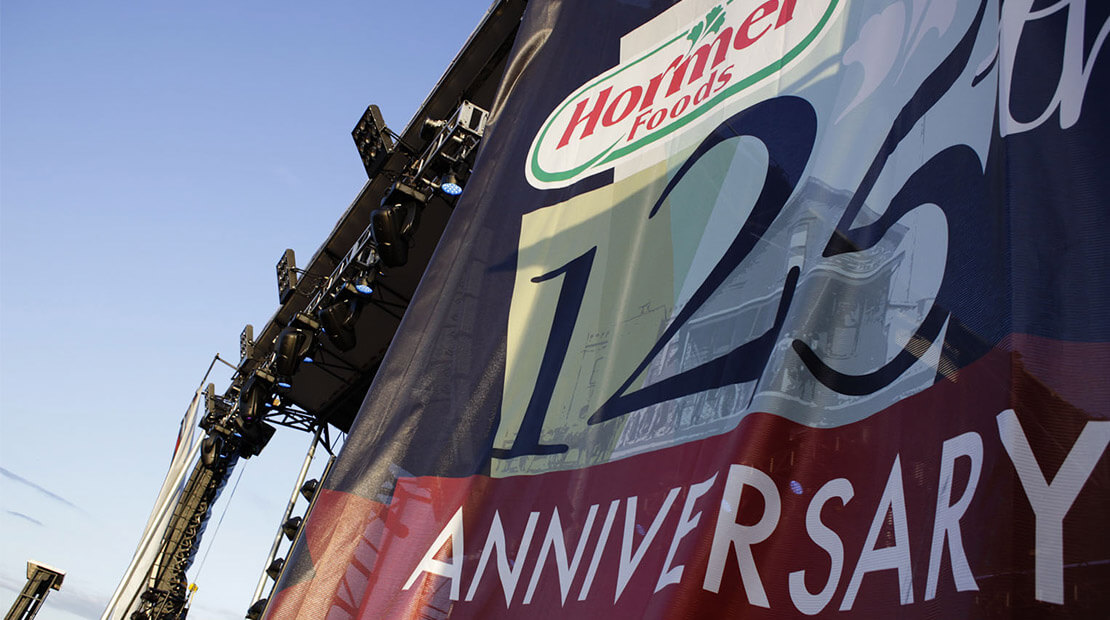 Austin, Minn.
The Hormel Foods 125th anniversary hometown celebration in Austin, Minn., was recognized with a Minnesota Star Award from the Minneapolis and St. Paul chapter of the International Live Events Association.
"Over 20,000 people attended Hormel Foods 125th Anniversary Celebration and grand opening of the new and improved SPAM® Museum," the website stated of the celebration. "The public street festival featured Hormel Foods crafts and games, three stages, food trucks, activities for all ages and performances by Kat Perkins and headliners The Band Perry. The day ended with dazzling fireworks."
The award was for best event planning for a public event. See more of the celebration here.
The Minnesota Star Awards began in 2005 as a way to recognize all Minnesota event professionals for their creative efforts and to highlight the notable executed each year. View all of this year's winners here.
The International Live Events Association is comprised of over 5,600 professionals associated among 50 chapters in 37 countries around the world who work in the live events industry. ILEA provides education and networking to its members to promote professionalism in the live events industry.