Hormel Foods Honors its First Inspired Fan: An Autistic 9-Year-Old Who Adores SPAM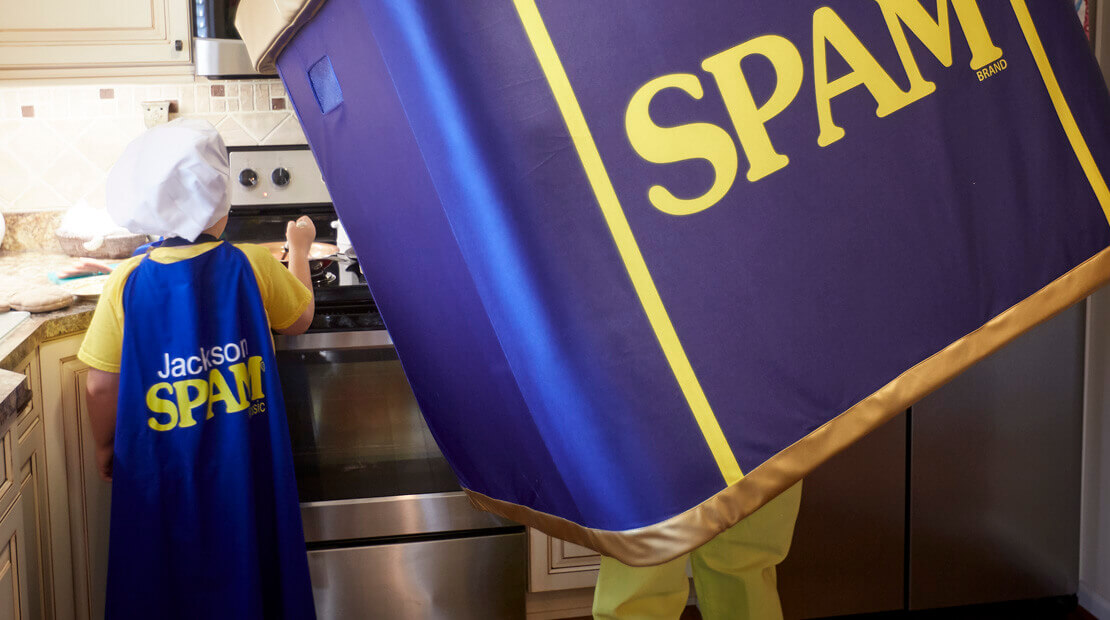 PR Week
Jackson Sizemore's story and love of Spam spurred Hormel to launch an initiative honoring superfans of its products.
"Jackson has a superpower and that superpower is called 'autism.' His superpower is so special that he will only eat very super and specific foods, and there are not many that qualify to make his list. The best of the best is Spam and only Spam."
That's the opening to a letter that Spam received from nine-year-old Jackson's mom, Tiffany Sizemore, in July that galvanized parent Hormel Food to honor superfans of the company's brands.
After she received the letter, Hormel corporate communications manager Theresa Myers jumped on the phone to talk to Sizemore for an hour to hear more about her family's situation. Myers learned that Jackson's brother, Wesley, is a cancer patient.
"There has been a lot of media coverage and attention for Wesley, and Jackson was on the sidelines because what his brother was dealing with was so serious," Myers explained. "So [Sizemore] was so thrilled we would consider doing anything for [Jackson]."
Hormel CEO Jim Snee was so touched by Jackson's story that he sent him a letter back, along with a care package full of Spam gear.
"It could have ended right there," said Wendy Watkins, VP of corporate communications. "Many companies would have just ignored [Sizemore's] email or sent her a form letter, but that's not Hormel Foods."
Spam brand manager Brian Lillis took the company's response one step further. He had plans to make a pit stop in Louisville, Tennessee, as part of a family vacation. Coincidentally, that is where Jackson and his family lives. He decided to make a slight detour, along with 20 of his own family members, and throw Jackson a Spam-themed party. One of Lillis' cousins even dressed as the Spam mascot for the party.
The marketing team added a personal touch to the experience, fashioning a cape for Jackson because, in Sizemore's words, Spam makes him feel like a superhero. Lillis brought a photographer and videographer to the party to capture everything.
"When we went to Jackson's house, we wanted to capture it, but we didn't know what we would do with [the footage]," said Lillis. "We wanted to capture it if it was a special moment, and it was."
The Hormel team also asked him to fry Spam, which, as Sizemore explained in her letter, Jackson knows how to do "to perfection."