Hormel Foods Hungry for Acquisitions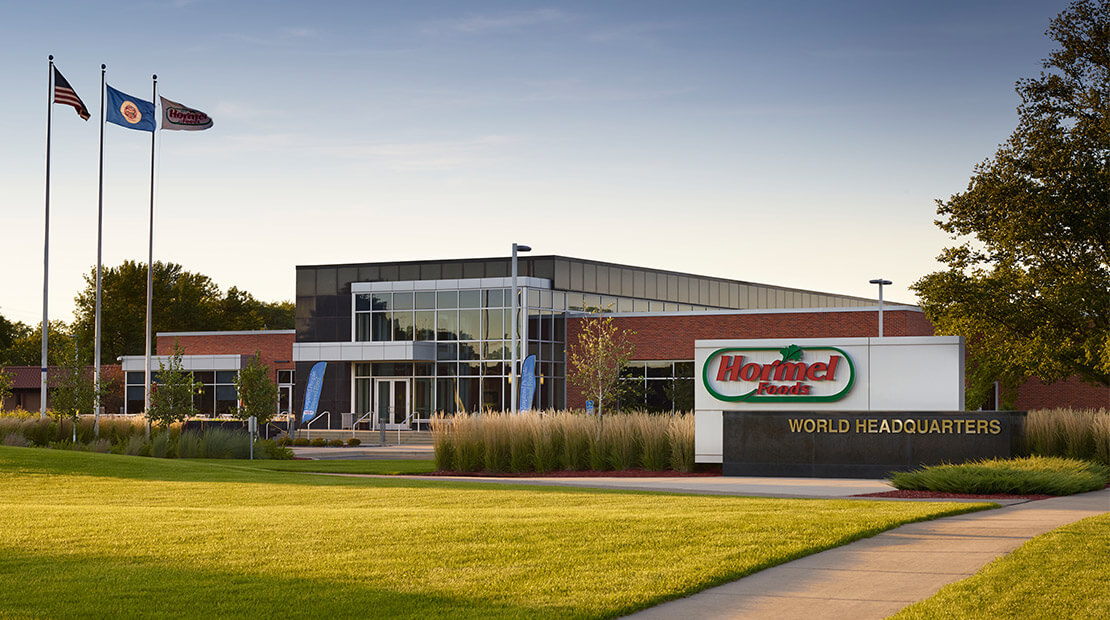 Food Business News
Hormel Foods Corp. remains focused on its "formula for success," which includes brand building, product innovation and strategic acquisitions, said James P. Snee, chairman, president and chief executive officer.
"This time-tested strategy continued to serve us well this quarter as improvements in our branded value-added businesses once again offset significant declines in our commodity businesses," Mr. Snee said during a Feb. 21 earnings call. "We will continue to be intentional about shifting our portfolio away from commodity products and the associated earnings volatility."
Net earnings attributable to Hormel Foods in the first quarter ended Jan. 27 totaled $241,425,000, equal to 45c per share on the common stock, which was down 20% from $313,107,000, or 57c per share, in the prior-year period. Results were negatively impacted by expenses related to the sale of a pork processing plant in Fremont, Neb., and a significantly higher effective tax rate when compared to the year-ago quarter, which included a one-time benefit from U.S. tax reform.
Net sales rose slightly to $2,360,355,000 from $2,331,293,000, as improvements in Grocery Products, Refrigerated Foods and International and Other segments offset declines in the Jennie-O Turkey Store business.
"We grew pretax earnings by 1% as three of our four segments delivered earnings growth," Mr. Snee said. "Three segments also delivered sales growth, resulting in increased sales of 1% on volume growth of 1%."
Brands showing solid growth in the quarter included Spam, Dinty Moore, Wholly Guacamole, Herdez and Applegate, he added.
"Our food service business remains robust, both domestically and in China," Mr. Snee said. "Growth this quarter was led by brands such as Old Smokehouse, Hormel Fire Braised, Jennie-O and Skippy. Our products continue to solve for the challenges faced by operators around the globe. With exciting innovation pipelines, retail brands such as Natural Choice, Skippy, Justin's and Applegate, we'll continue to deliver innovation to the marketplace at a faster cadence than ever before."