Hormel Foods Named a Beyond the Yellow Ribbon Company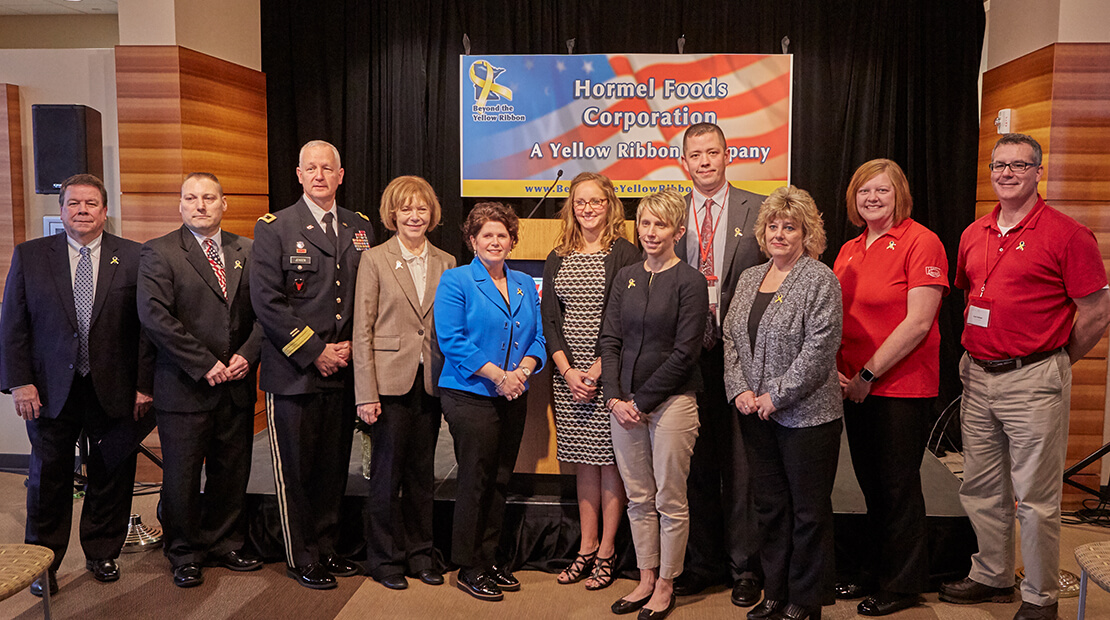 Austin, Minn.
Hormel Foods was recognized with the Beyond the Yellow Ribbon award by the Minnesota Department of Military Affairs.
This award recognizes the company for its long tradition of supporting American troops, both in peacetime and war.
Video: Veterans employed at Hormel Foods share what the Beyond the Yellow Ribbon distinction means to them.
During the ceremony, Minnesota Lt. Governor Tina Smith; Major General Jon Jensen, Adjutant General Minnesota National Guard; and Hormel Foods Senior Vice President and CFO Jim Sheehan spoke about the company's legacy of support and plans for the future.
Minnesota's Beyond the Yellow Ribbon recognition program synchronizes community, county and company resources in support of service members, veterans and military families. Yellow Ribbon Companies actively recruit, hire and retain currently serving and veteran employees, develop support policies and resources for military-connected employees, and partner with other organizations to synchronize efforts within local communities.