Hormel Launches Edgy Ad Campaign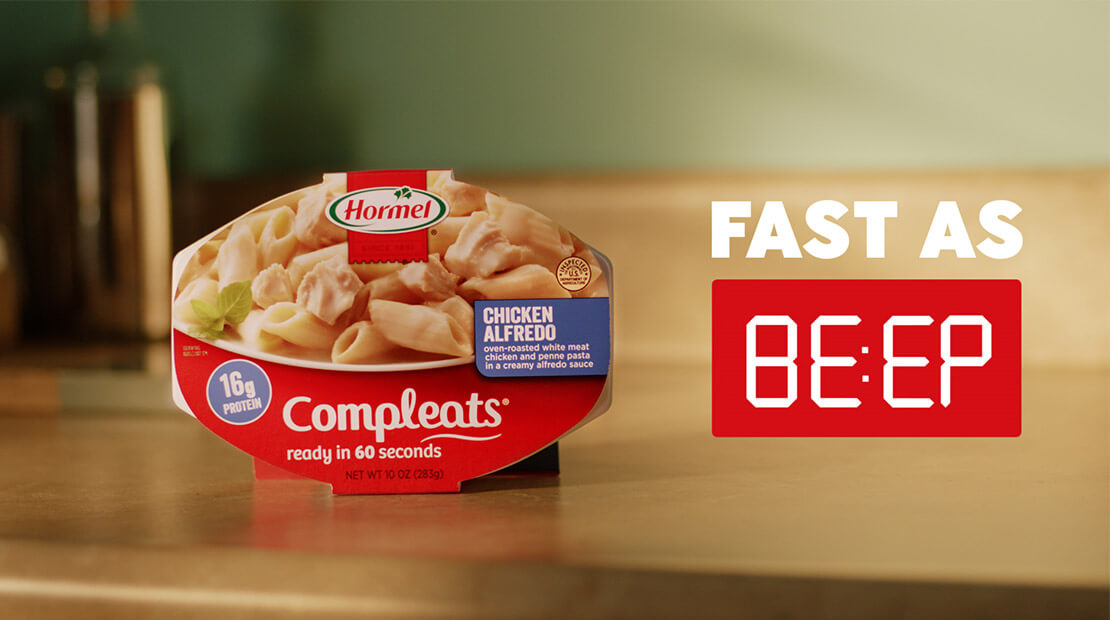 Meatingplace
Hormel Foods has launched a new ad campaign for its
Compleats
microwave meals.
The "Fast as BE:EP" video spot showcases the convenience of the product.
The campaign, developed in collaboration with BBDO Minneapolis, includes a series of 15-second videos featuring adults preparing a Hormel Compleats meal for lunch or dinner along with a playful use of the iconic microwave beep doubling as a censor during a conversation.
Hormel Compleats products come in more than 30 meal varieties, including roast beef and gravy with mashed potatoes, chicken alfredo, and rice and chicken, all of which are ready in 60 seconds.