Hormel on Right Track in Sports Nutrition, Turkey Businesses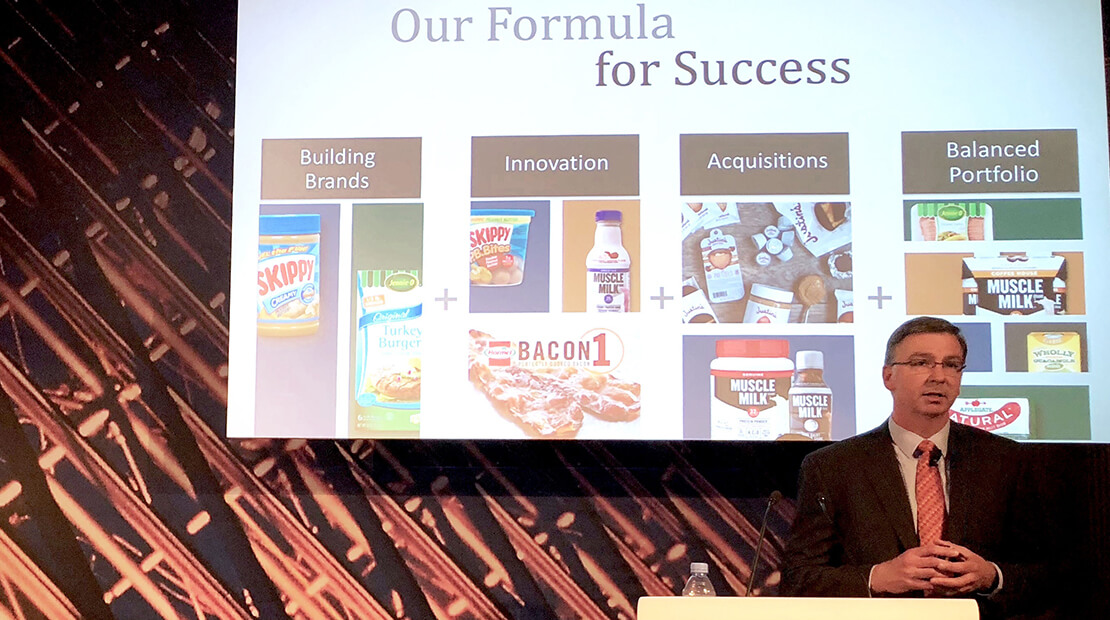 Food Business News
Hormel Foods Corp. is on the path to growth in both its sports nutrition and turkey businesses, James P. Snee, chairman, president and chief executive officer, told analysts at the Deutsche Bank dbAccess Global Consumer Conference held June 12 in Paris.
In sports nutrition, Hormel's presence centers on Muscle Milk, which Mr. Snee said generates more than $300 million.
"Sports nutrition in the U.S. and around the globe is obviously an area that's growing at a very strong rate," he said. "And so most recently, we have had supply disruption. And we're working through a market withdrawal that we had at the end of 2016, beginning of 2017 with a third-party manufacturer. But we're working through that. And we believe that we're headed on the right track to capitalize on the growth opportunities in that category."
In addition to Muscle Milk, Hormel sees an opportunity to capitalize on some plant-based protein items, Mr. Snee said. He said the company has done quite a bit of work with Evolve, which has products in the ready-to-drink, powder and bar categories.
Meanwhile, after several difficult years in the turkey segment where avian influenza played a part in challenges at Hormel, Mr. Snee said leading indicators for improvement "are trending the right way."
"What we have said is the improvements or the turnaround in that business has been a little bit more delayed than we expected," he explained. "But as we get into our first quarter of fiscal 2019, we expect that business to return to growth."