How SPAM Became One of The Most Iconic American Brands Of All Time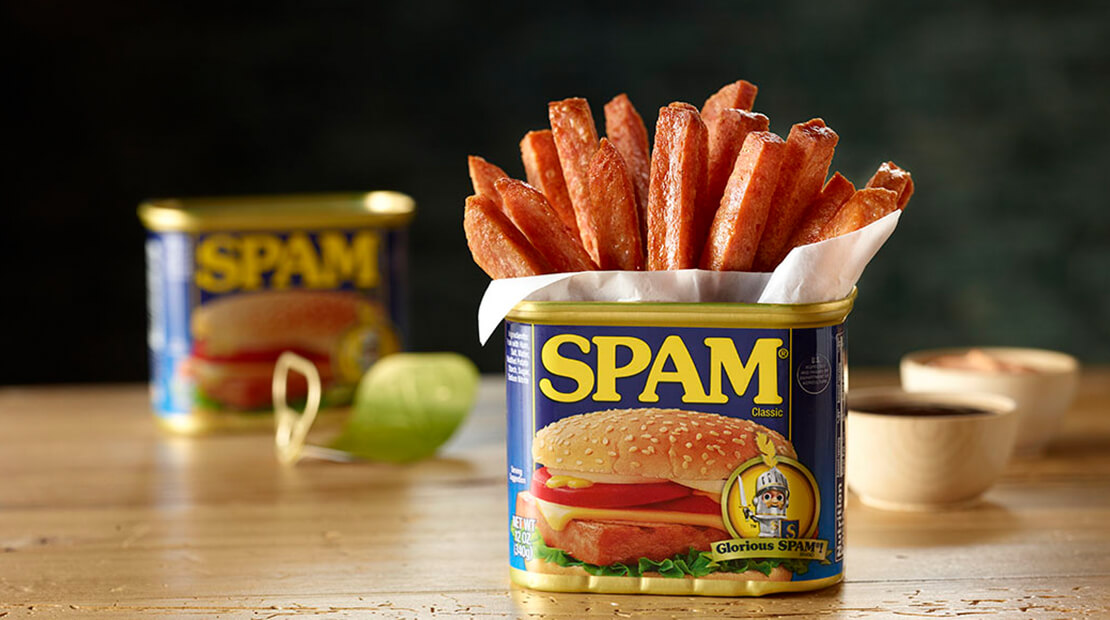 Quartz
While you might think of Spam as a basic canned meat, it's actually one of the greatest business success stories of all time
ince Hormel Foods Corporation launched the affordable, canned pork product in 1937, it's sold over eight billion cans in 44 countries around the world.
On July 5, Spam celebrates its 82nd anniversary. It's fitting that this comes only a day after the birthday of the United States. The product is up there with Coca-Cola, McDonald's and Pizza Hut as one of the most distinctive American brands of all time.
As a consumer behavior researcher, I believe Spam's widespread success can be attributed to two factors: It addressed a real need, and also formed an emotional connection with its consumers, by tapping into American ideals like ingenuity and resourcefulness.
Spam isn't exactly the most exciting product.
The original recipe included chopped pork shoulder meat with ham, salt, water, sugar and sodium nitrite. (This remained unchanged until 2009, when Hormel added potato starch in an effort to eliminate one of the product's less attractive features: the gelatin layer created by the cooking process.) At the time it was introduced, it was the only canned meat product on the market that needed no refrigeration. This feature gave Spam a significant competitive advantage.
Hormel also created buzz around its new product by sponsoring a name contest to promote it.
The winner was an actor named Kenneth Daigneau, who was awarded $100 for coming up with the name "Spam." (He was also the brother of Hormel's vice president, so there may have been a bit of nepotism involved.)
Anointed with its new name, the product was buoyed by a heavy advertising effort that emphasized its versatility. For example, in 1940, Hormel fielded submissions from Spam fans to create a 20-page recipe book featuring 50 ways of incorporating the canned meat into meals.