In Other Important Questions: What Is SPAM® Made Of?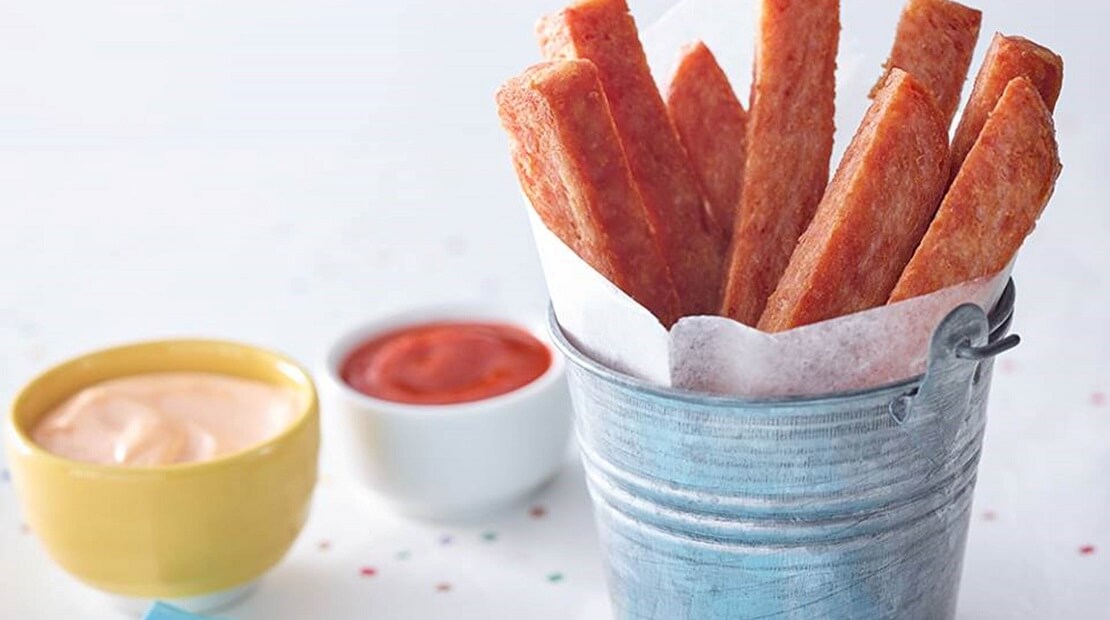 Food Network
Many people are in the dark about what's in the SPAM® can. Bet you also didn't know this: SPAM® has been made with the same recipe since 1937, with just 6 simple ingredients. World War II and the Korean War spread the lunchmeat from Hormel Foods around the world where it is still revered.
What Is SPAM® Made Of?
What sets SPAM® apart from other products that are made from chopped meats that are cooked and pressed together (we're thinking about scrapple): Spam is made from pork shoulder and pork ham, with no other scraps from the hog.
Pork shoulder is considered a high-quality cut of pork today, although in 1937, it was not. Pork shoulder is sold in the supermarket and many people braise it until it becomes fall-apart tender. Pork shoulder is what sausage is made from because it has the perfect ratio of meat to fat to make the very best sausages. Shoulder meat is what a pork steak is called when it's sliced and grilled in St. Louis.
The other meat that's added is ham: like what you get at the deli and make into a sandwich.
And the four remaining ingredients include salt, potato starch to bind the meat together and retain moisture, pure sugar – no syrups – and sodium nitrite to preserve the meat.
What Does SPAM® Stand For?
This is the kind of question we love, because sometimes there just isn't an answer. Some people think is stands for special processed American meat. Some say it's a mash up of the words "spice" and "ham", except that's odd, because there weren't any spices in original Spam. Another story is that there was a contest to name it at a New Year's Eve party, and after a few toasts, someone shouted "Spam!" and the name stuck. We'll let you decide which story you think is best, and you can go with that one.