Influence of Peace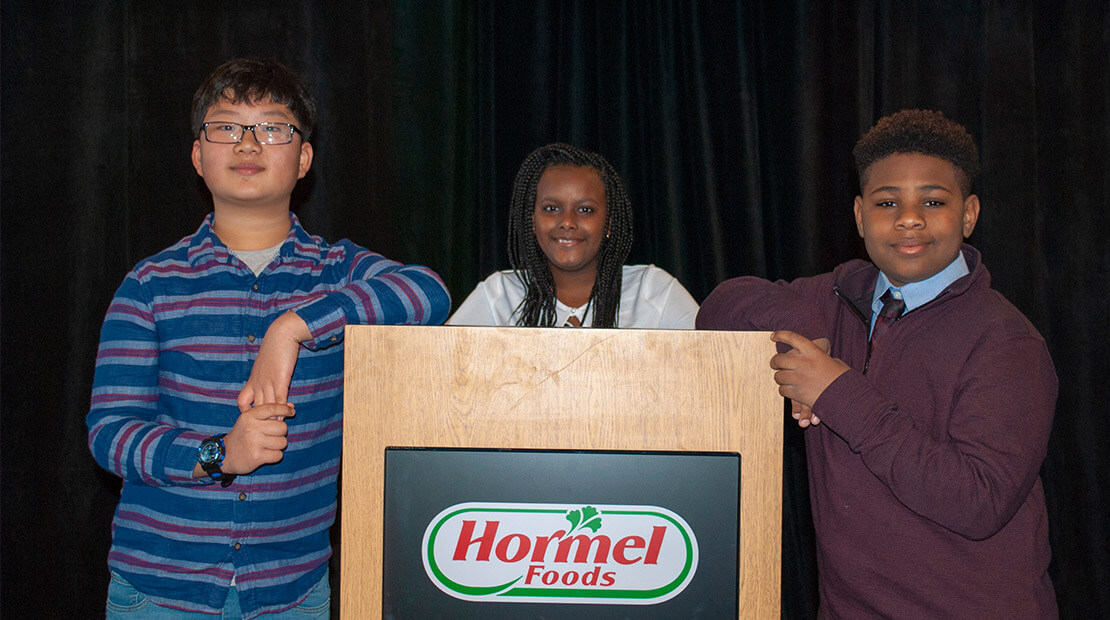 Austin Daily Herald
Hormel MLK Essay Contest winners shares King's dreams in Austin
Commemorating Dr. Martin Luther King Day and Black History Month, Hormel Foods Corp. hosted its eighth annual essay competition for students from across the United States.
Three winners claimed the top honors from submissions that came from 19 schools across the country: Ben Kim, of Henderson Mill Elementary in Atlanta, Georgia, Patrick Brown from Landmark Elementary, Little Rock, Arkansas, and Blessyn Champ from BEST Academy in Minneapolis, were all invited to Hormel Foods Corp. office in Austin to share their essays.
Taking inspiration from Dr. Martin Luther King Jr. and his contributions to the Civil Rights Movement, students submitted essays that explained their reasoning on why King mattered to them in adherence to this year's prompt. More than 400 entries were received for this year's contest.