Is It Even a Super Bowl Party Without a Chili Cheese Keg?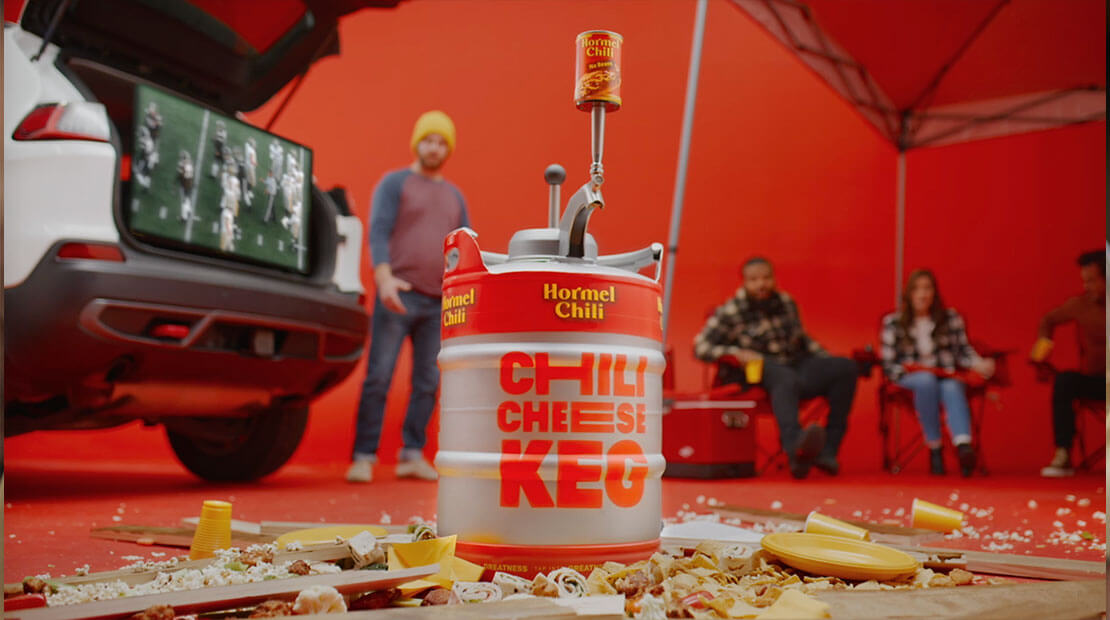 Food & Wine
Hormel created a working chili cheese-dispensing tap and they'll deliver it to one lucky winner.
Plenty of foods are Super Bowl party staples — like Buffalo wings and pizza — but for my money, the final game of the NFL season is dip's time to shine. I'll eat chicken wings any day of the year, but how often do you break out a serious dip without an extended gathering of friends?
The chili specialists at Hormel understand the importance of a dip on Super Bowl Sunday, and this year, they're pushing the party to keg-sized limits creating a full-size chili cheese keg… tap and all.
Billed as "a revolutionary gameday appetizer innovation," the Hormel Chili Cheese Keg combines cheese and the brand's top-selling chili in a half-barrel that can dispense 15 gallons of hot dip before, during, and after the big game — nearly 300 four-ounce servings of Hormel Chili Cheese in total.