Justin's Nut Butter Goes National with a Cheeky Campaign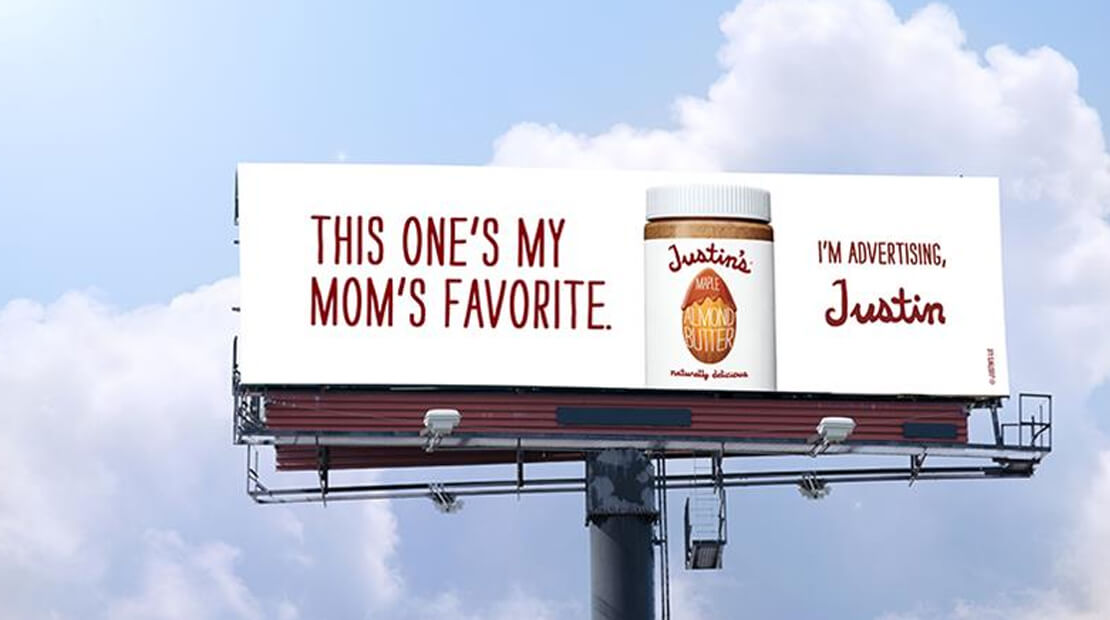 Campaign US
It's not quite the norm for the founder and CEO of a nationally-distributed food brand to be credited with doing his own advertising.
But that's exactly the point of a new campaign from Justin's Nut Butter, the cult-favorite of athletes and health-conscious parents. "I'm Advertising, Justin" is the first advertising campaign from the Boulder, Colorado brand, and every one of its slightly sassy taglines is signed by its easygoing head honcho.
"The positioning was about not losing the goodness that this all came from," said TDA_Boulder ECD and partner Jonathan Schoenberg. "The brand has grown astronomically, so how do we keep that intact—the Justin's tribe and [their] idea of inclusion?"
TDA has worked with Justin's for nine years, shepherding the homegrown company through a 2009 packaging redesign that set their identity going forward—simple, approachable and a little cute. As their offerings expanded from pouches to jars to candy and more, their visual identity—white background, illustrated nut, slightly squiggly text—became its own advertising. Copy on all products is written by TDA in Justin's voice and ascribed to founder Justin Gold. So it was natural that the company's big debut would build on that precedent. "We created this visual brand, and there was a voice to the brand, which was Justin, and [continuing that] seemed true to what got us all here," said Schoenberg.