Look to China and See 'We Can and Will Come Out' of Coronavirus Pandemic, Hormel CEO Says in Message of Hope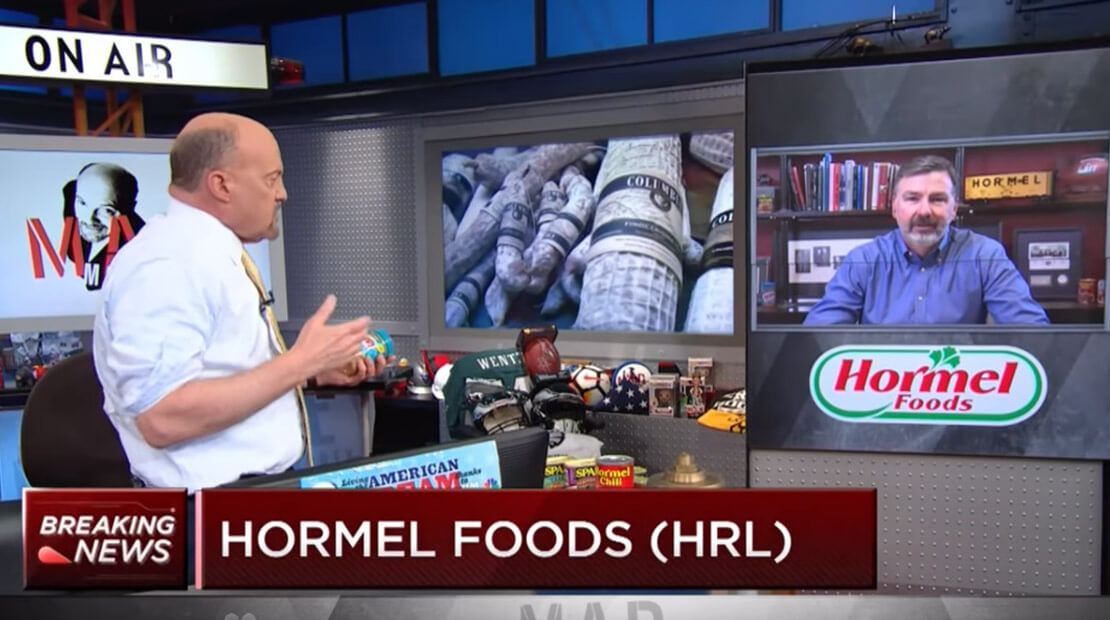 CNBC
Hormel Food CEO Jim Snee on Wednesday noted there is a silver lining behind the coronavirus outbreak that has brought the global economy on the brink of recession.
In a message of hope, Snee told CNBC's Jim Cramer that business in China, once the epicenter of the public health crisis, is beginning to return.
"There is another side to this and, obviously, we've got to get through the eye of the storm, but we can look to China and see that we can and will come out of this," he said in a "Mad Money" interview.
Hormel, the consumer staples-maker of like Spam, Skippy peanut butter and Applegate organic meats, operates three manufacturing facilities in China. The food producer has had a presence in the country for nearly three decades.
The coronavirus epidemic in China, where the fast-spreading virus was first discovered in the Hubei province in December, forced communities in that country into quarantine and American businesses to halt operations there during the most critical period of the outbreak. The virus, which causes the COVID-19 disease that has been found in hundreds of thousands of people and led to more than 8,700 deaths around the world, has since brought the United States and European nations to take on similar shut-down measures, slowing world commerce.
While China was the first country to be afflicted by the pandemic, it can show an example of how other countries can rebound after slowing the spread of the deadly disease.
"There's actually a return to normalcy and so our plants are fully staffed," Snee said. "What we're hearing just out and about is that people are in the communities, our retail business is strong and the food service business is really starting to bounce back."
The coronavirus pandemic won't be the first health crisis that the centenarian company. Hormel has been around since the 1890s, weathering through two world wars, the Great Depression, Great Recession and multiple recessions in between.
Shares of Hormel slipped 0.5% to $48.27 in Wednesday's session, though the stock touched a new all-time high of $51.53 in intraday trading.
Hormel has been a public company since 1972.