Mainland Musubi: These Corn Dogs Are Made With SPAM® Classic and Nori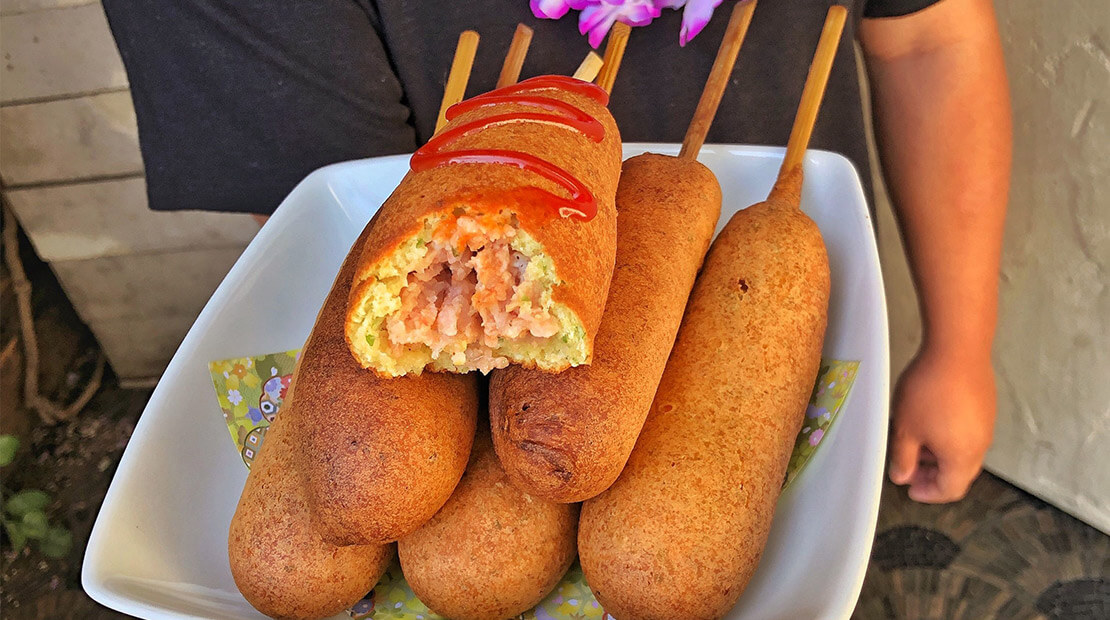 FoodBeast
Who doesn't love corn dogs? Who doesn't love SPAM®-infused dishes? No one. Exactly. And what's not to love?
Both are savory, craveable treats taste buds have long enjoyed and not just in America but around the world. In fact, that goes for both corn dogs and SPAM® products.
This, then, begs the question: are the two interchangeable? This would take entirely too long to find out, but our investigation has gotten deliciously exciting with the SPAM® Corn Dog with a musubi twist that's being served at the Musubi Madness pop-up at LONO Hollywood in Los Angeles, CA.
The corn dog mixture is made of SPAM® Classic and shrimp: two parts SPAM® Classic, one part shrimp, which is ground up and mixed with ginger, garlic, green onion, aromats and seasonings. The mixture is then wrapped and rolled in plastic wrap, to give it the corn dog shape, then steamed. Afterwards, the dog is unwrapped and poked with a chopstick, which poses as the corn dog stick.
But, let's be honest, the true sign of any delicious corn dog is the batter- and this version's batter is golden and dense without being doughy. And, to give it a delectable musubi nod, Chef David Lespron puts furikake in the batter. If you thought a corn dog couldn't get any more savory, you're in for a mouthwatering surprise.