Maintaining the Convenience of Value-Added Meats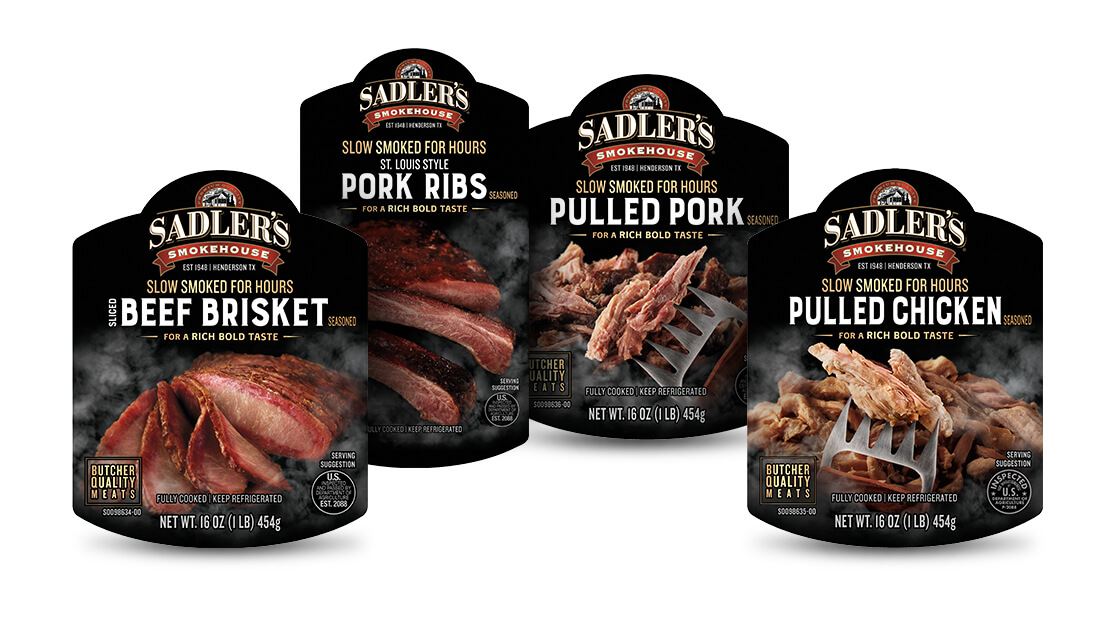 Meat + Poultry
The pandemic drove home the importance of not only experimenting with new and different foods to cook, but also making them as easy as possible for consumers weighed down by all that extra time in the kitchen.
Enter flavored and seasoned meats, which check both boxes and, not surprisingly, have seen sales surge …
Austin, Minn.-based Hormel Foods continues to bring new flavored and seasoned items to the meat case to provide consumers with dinner solutions, said Megan Elliott, senior brand manager.
Hormel's Lloyd's Barbeque brand has partnered with two-time World Barbeque Champions Pig Beach to offer Lloyd's Pecanwood Smoked Pulled and Hickory Hardwood Smoked Pulled Chicken with Pig Beach Mustard BBQ Sauce.
In addition, Hormel's Sadler's Smokehouse brand is expanding into retail in a bigger way in the coming months, Elliott said.
"We are very excited to add the authentic Texas BBQ options to our leading barbeque portfolio."
Rounding out the roster is Hormel's Always Tender flavored meat products, which Elliott said are a great option to help consumers save prep time and a perfect choice for a weeknight or weekend dinner …
More innovation ahead (and soon)
Looking ahead, Hormel is always working on new items to bring to market, with both new flavors and new product forms expected in the next year, Elliott said.
"We are also looking at ways to provide cooking instructions and new items that align to consumers' new purchases of hot appliances, like pressure cookers and air fryers. We want to provide quality, flavorful solutions they can cook using their favorite cooking devices."
The tremendous growth in the number of Americans eating dinner at home throughout the last year has certainly not gone unnoticed at Hormel.
Many people, Elliott said, have learned new skills and are getting more confident in cooking. At the same time, consumers still crave inspiration and are getting creative to find ways to refresh old recipes.
"We see this continuing," she said. "Even when more meals are consumed out of the home, people want variety, and our wide portfolio of dinner items can accommodate that."
Convenience continues to reign supreme in terms of what consumers are looking for, and Hormel is constantly looking for ways to offer quick, flavorful, quality options for them, Elliott said.
The company's "insights-led innovation," combined with listening closely to its customers and consumers, allows Hormel to be strategic in its approach to delivering products that meet the changing flavor and lifestyle preferences today's consumers are demanding, she added.