Meal in a Bottle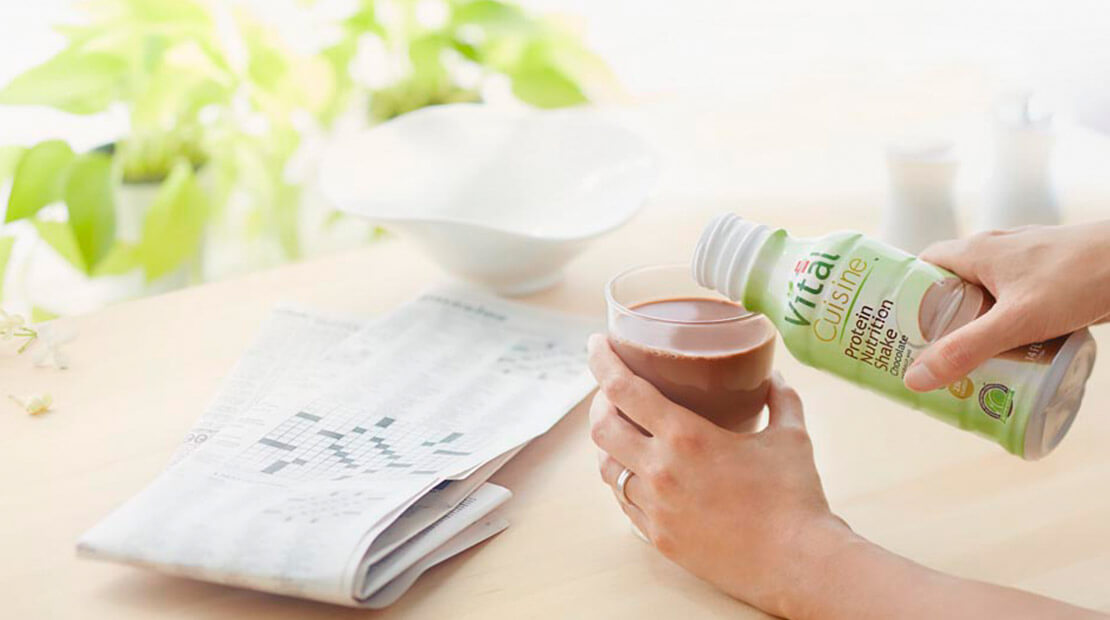 Food Business News
Hormel Vital Cuisine, a line of foods and beverages designed specifically to support the nutritional needs of cancer patients
Refueling, hydrating and energizing are the functions most promoted on trending functional beverages in today's marketplace. There is also a niche segment of beverages positioned as meal replacements. The primary function of the beverages is to nourish. As the name suggests, they are meant to replace a traditional sit-down meal and deliver a balanced profile of carbohydrates, fats and proteins, much like a consumer would obtain from meals developed following dietary guidelines.
About a year ago, Hormel Foods Corp., Austin, Minn., introduced Hormel Vital Cuisine, a line of foods and beverages designed specifically to support the nutritional needs of cancer patients. The shakes were developed with assistance from chefs from the Culinary Institute of America, Hyde Park, N.Y.
Each 14-oz nutrition shake provides 25 grams of protein from an array of dairy ingredients, including caseinates, milk protein isolate and whey protein concentrate. Like many beverages designed for special medical conditions, the primary source of fat in the shakes is medium-chain triglycerides. The easy-to-digest fats do not require energy for absorption, use or storage.
"During product development, we brought together researchers in both the health and culinary fields to ensure a thorough understanding of a patient's needs during various phases of treatment," said Chet Rao, strategy and business manager for the specialty foods group at Hormel Foods. "This product line was thoughtfully crafted since many product attributes such as flavor, texture and ingredients are known to affect patients differently during their cancer journey, during which eating and drinking can be challenging."