Minnesota Turkeys Will Head to White House This Thanksgiving for Presidential Pardon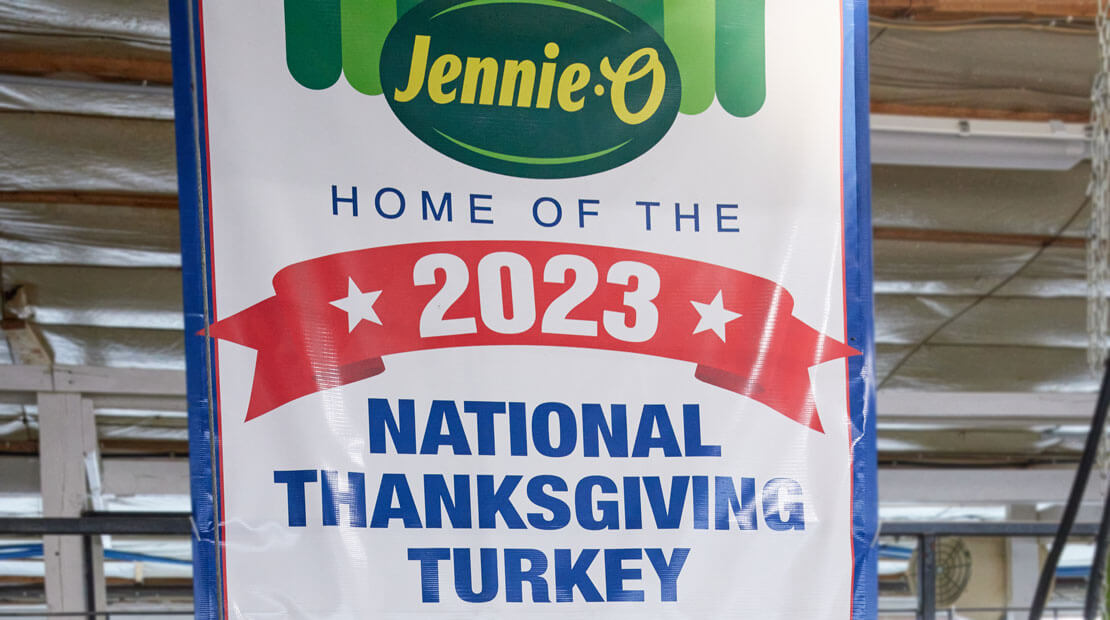 Star Tribune
Willmar's Jennie-O will supply the two birds — who will receive regal treatment in a D.C. hotel before official pardoning
A couple of Minnesota turkeys are headed to Washington, D.C., in November for a presidential pardon.
Jennie-O Turkey Store, the Willmar-based subsidiary of Hormel Foods, announced the company will send two turkeys to the White House days before the Thanksgiving holiday for the ritual National Thanksgiving Turkey Presentation.
The birds, which were hatched in July, will be raised in a Jennie-O flock. Steve Lykken, Jennie-O's president, said while the company contracts with some independent growers, 80% of the barns are company-owned.
"We have some of the best production professionals in the industry and those are the ones caring for these birds," Lykken said. He added, tongue in cheek, that the FBI and CIA have "sworn us to secrecy."
The announcement was made Thursday, the opening day of the Minnesota State Fair. Jennie-O last sent turkeys to the White House 30 years ago, said Lykken, who also serves as president of the National Turkey Federation.
The ceremony — by which the U.S. president spares the turkeys from the dinner table and sends them out to live their lives on the farm — is a longstanding White House tradition dating to the Harry Truman administration. Lykken recalled a separate ceremony he attended in 2006, when then-President George W. Bush needed to break from a security meeting to whistle off his dogs, who'd made a run at the two birds.
The selected birds will spend a night in the luxurious Willard Intercontinental Hotel before the pardoning at the White House.
"They'll come off the private coach and walk to the Willard on red carpet," Lykken said.