MR. PEANUT and the NUTMOBILE Visit Montevideo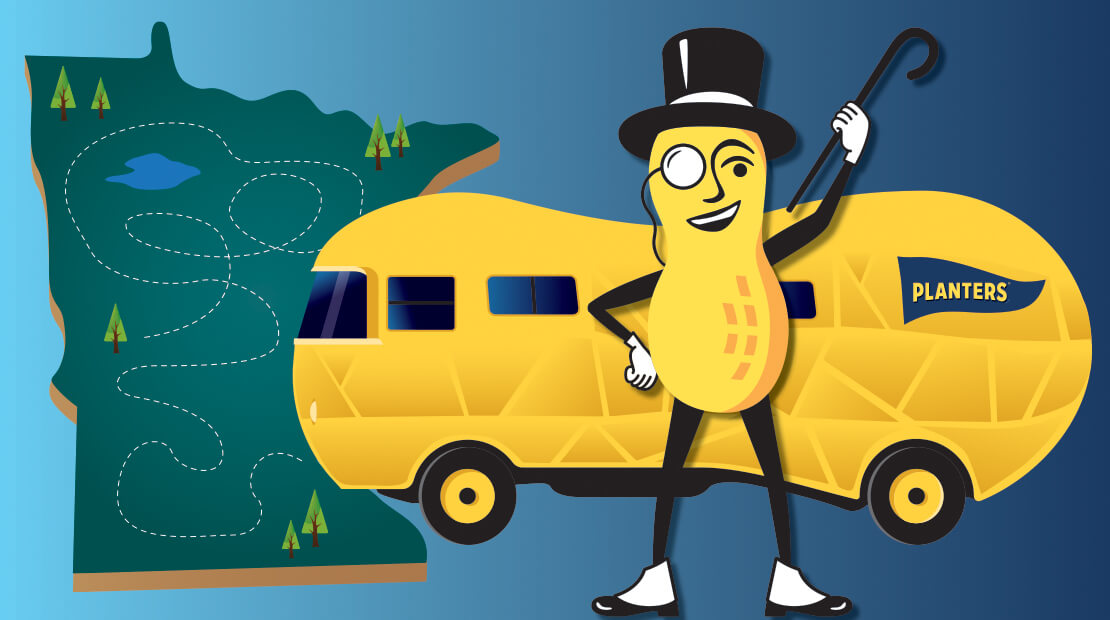 Montevideo American-News
Mr. Peanut® visited the Chippewa County Fair this year.
A new arrival at the Chippewa County Fair this year was the Planter's traveling nut-mobile, complete with Mr. Peanut himself. Danny Holton, otherwise known as "Maca-danny-a" was Mr. Peanut's chauffeur for the trip to the fair. "There are three of us peanutters that travel in the nut-mobile," says Holton. "Planters moved to Minnesota because Hormel Foods bought Planters, so this summer we're doing the Minnesota tour visiting cities all over the state."
The appearance on Sunday included the opportunity to check out the nut-mobile, sample products, and, as Holtan says, "take a shell-fie" with Mr. Peanut®. "That's part of my job. I crack puns left and right. I can really shell them out," he says. The nut-mobile was hard to miss at 26 feet long, 11.5 feet tall, and weighing 14,500 pounds, which Holtan says is over three million peanuts for those who care to measure weight in nuts. The vehicle that visited Montevideo is one of a fleet of three. This particular vehicle is Planter's newest, a 2017 version, and has appeared in two Super Bowl commercials in 2019 and 2020. "When people saw Mr. Peanut and the nut-mobile at the Super Bowl, that was this one. We brought it to Los Angeles for a photo shoot and had a stunt driver. It's really cool that people get to see our prized vehicle during our tour of the summer," Holton says.