New To-Go Snack Cups for WHOLLY GUACAMOLE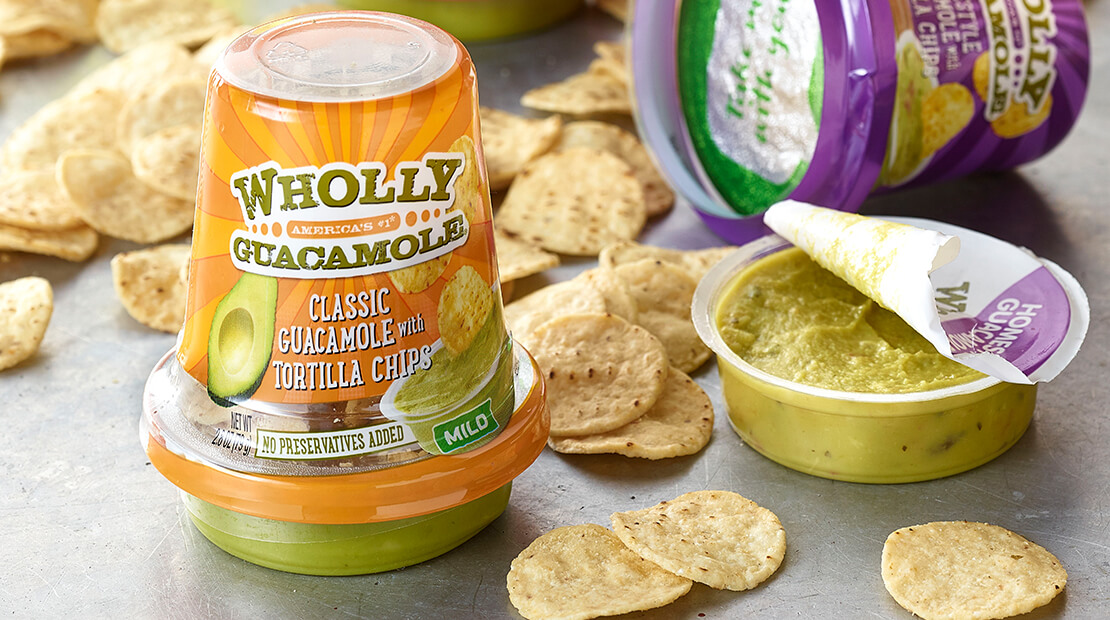 Packaging Strategies
Summertime snacking just got easier with new grab-and-go snack cups by WHOLLY GUACAMOLE.
The new line of portable snack cups features its signature guacamole made from hand-scooped Hass avocados and tortilla chips, in two separate compartments.
WHOLLY GUACAMOLE brings all of the goodness and flavor to a more portable package. The single-serve portioned cups are available in Classic (Mild) and Spicy (Hot), and are paired with bite-sized tortilla rounds. The guac sits in the wider part at the bottom, in a separate cup with tear-off foil lid. The tortilla chips are at the top narrower area of the cup. The entire cup has a perforation to tear off for access to both cups.
"With the new WHOLLY GUACAMOLE Snack Cups, we're answering a growing demand for wholesome and convenient, yet satisfying snacks," said Diana Pusiri, senior brand manager at MegaMex Foods. "The new single-serve, portable snack cups add variety to our delicious line of guacamole dips made only with simple and real ingredients. Like all our foods, there is no need for mashing or prep—just open the cup and let the snacking begin!"