One Special Day: Celebrity Chef Carla Hall Honors Austin Public Schools Food and Nutrition Employees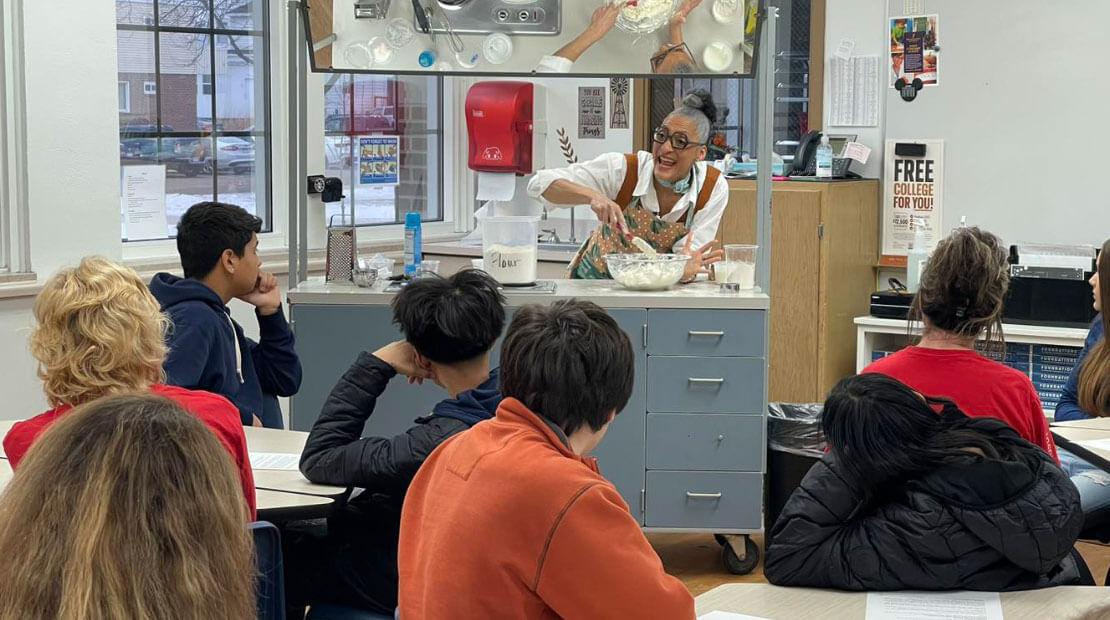 Austin Daily Herald
AHS Food and Nutrition employees get surprise visit from Carla Hall, honored for their work
It doesn't take long for Chef Carla Hall to energize a room. People saw it Tuesday on a visit to help support the Hometown Food Security Project's backpack program at the Hormel Foods World Headquarters and people experienced it again Wednesday on a surprise visit to Austin High School where Hall directed that energy to highlight some very important employees of the district — employees of the school's Food and Nutrition Department.
From the moment Hall greeted the employees Wednesday morning, through a visit to an Introduction to Foods class where she worked with employees to guide students through the baking of her famous biscuits to finally treating the staff to a custom meal, Hall's visit demonstrated the work food workers go through each day. "Just knowing when you're coming into work day in and day out and you feel like it's a thankless job — you're an unsung hero," Hall said. "For somebody to say, 'no, we see you,' it just gives them that much more motivation to do what they do because it is really important. Every time I get chills." The employees didn't know exactly what was coming when Director Mary Weikum pulled them together for a meeting early in the morning, but it didn't take long to see the dawning draw across some of the employees' faces.
"It's just amazing," Weikum said. "I always say, cooks and custodians are what keep the students running and to get the recognition and to get the thanks … to have someone from the Food Network come to our little school and pamper our cooks — it's indescribable." Over the years, the Austin Public Schools district has worked hard to create a sustained and healthy food program as well as closing gaps for those who experience food insecurity. It's that effort that has highlighted what food workers in schools are doing every day.