Providence Firefighter Competes for Title of 'America's Best Firehouse Chili'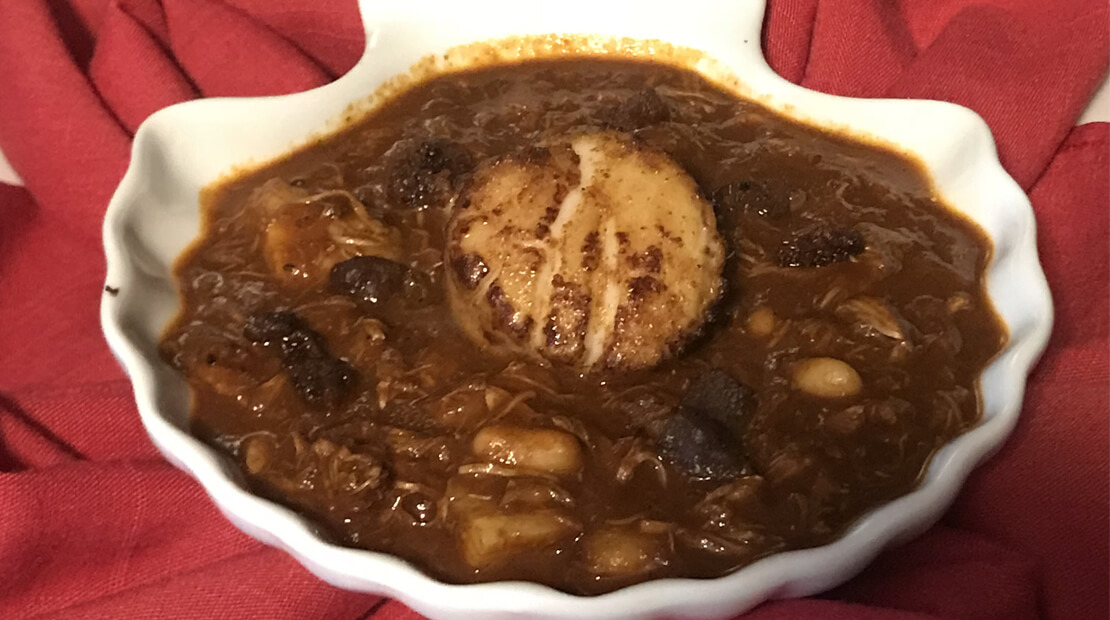 South Coast Today
Dan Rinaldi is no stranger to pressure under fire.
There may be some nerves when he competes to make America's Best Firehouse Chili against four other finalists in a cook-off at the New York City Fire Museum on Sept. 25. But his execution preparing his Blazin' Blue Crab Chili will no doubt be flawless.
"I do get butterflies," he admitted. "But when everything is on the line, I can focus," said Rinaldi, a Providence, Rhode Island, firefighter in the Special Hazards Company Engine 1. "That's right in my wheelhouse."
He won his first cooking contest in 2002 for Firehouse Fra-Diavilo, taking the title of Hottest Firefighting Cook from Tabasco. He won $5,000 for himself and another $5,000 for the firehouse. In 2011, he won $10,000 at the Hood New England Dairy Cook-Off with his recipe for Scallop Surf and Turf Sliders with Maine Lobster Sauce.
Now he's poised to take home $10,000 for his fire station with a win in Hormel's contest for America's Best Firehouse Chili. The recipes for the five regional winners are online at firehousechili.hormel.com/finalists.
Rinaldi struck upon a winning strategy with his first contest and he's riding out again. He lives along a coast where seafood is king. That can't be said for most of the country. So he has always made seafood star in his recipes. What better way to jazz up chili than to use scallops and crab meat.
It's not just that he gets to cook with what he calls Rhode Island's "amazing seafood"; it's that he can afford to cook it over and over until he gets a recipe just right.
"So much of the country is landlocked, it's not practical for them to practice with fish," he said.
If he has another secret for this recipe, he said, it's using a superior chile powder he orders from New Mexico.
Rinaldi wasn't always an award-winning cook, but his Italian family was always either cooking or eating. So when he joined the Fire Department in 1988, he found it unacceptable that "there were about five different meals that were made, with chili being one of them and seafood not being any of them."