Retailers Make a Splash in 28th Annual Idaho Potato Lover's Display Contest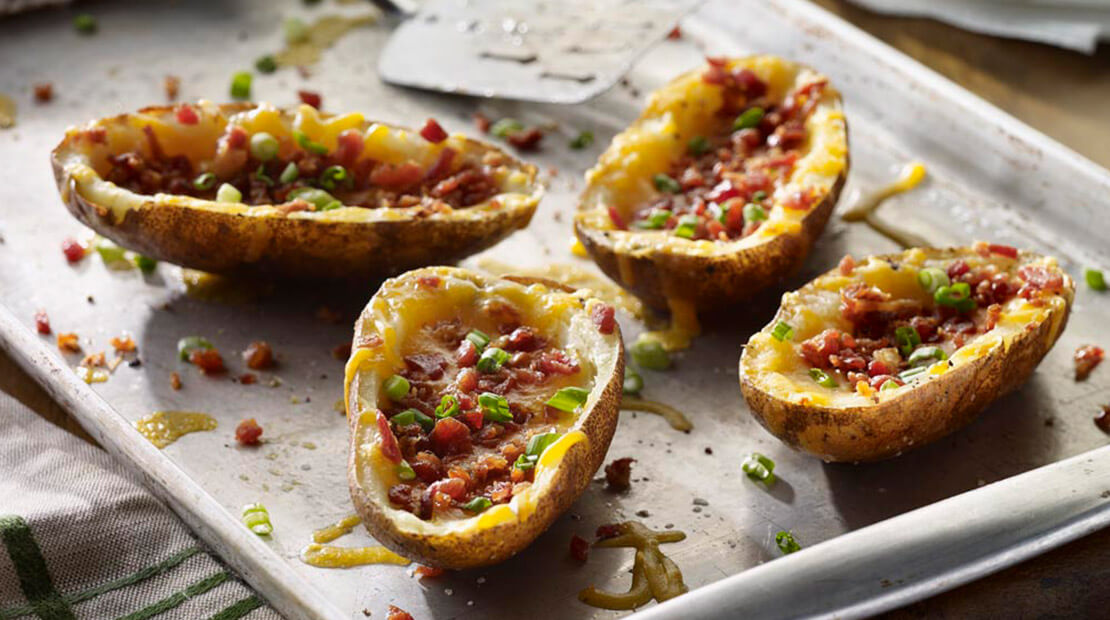 Perishable News
A sea of showstopping displays from coast to coast made for some tough judging in the 2019 Idaho® Potato Lover's Retail Display Contest, which gave out more than $150,000 in cash and prizes.
"We had so many wonderful entries this year for both large and small displays," says IPC Marketing Manager Jamie Bowen. "It's always difficult to pick winners, but this year was especially challenging. We love it that so many retailers are creating such imaginative Idaho® potato displays, driving sales during what is traditionally a slower time of the year."
HORMEL® Bacon Toppings was a natural choice to partner with Idaho® potatoes in the display contest, since "52 percent of consumers use bacon toppings on their potatoes," says HORMEL® Bacon Toppings Brand Manager Corrine Hjelmen. "It's our fifth year doing the contest, and we are excited about planning the sixth."
Produce shoppers made it their goal to see the football-themed Idaho® Potato Bowl display at Buehler's River Styx in Medina, Ohio, which won 1st place for the 10+ registers category. Tammy Raber, Produce Manager for the store, has received honorable mentions in the IPC contest for many years, so she was especially delighted to capture the top prize for 2019.
"We've done some neat things with the displays over the years, and it's one of my favorite parts of the job," she says. "Potato sales always go up during [Idaho Potato® Lover's Month], and we sell a lot of 10-pounders then."
At Broulim's in Shelley, Idaho, a HORMEL® Bacon Toppings character stole the show surrounded by rows of enthusiastic Idaho® spuds, hand painted by the store's cake decorator. The artwork-filled display, which took 1st prize among stores with 6-9 registers, was a big hit with shoppers too, says Produce Manager Jackie Hanson.
"When I would be out on the floor, it wasn't uncommon to hear kids say 'Look, Mom, it's the theater,' or someone saying 'Isn't that cute?' about the display," she says.
The local farming and Amish communities helped inspire the country-themed backdrop for Versailles IGA's 1st prize display in the 1-5 registers competition. The elaborate display was truly a team effort from the produce department at the Versailles, Indiana, store, says Produce Manager Bill McRoberts. "We really enjoy doing it, and we sold a lot of Idaho's when it was up," he adds.