SKIPPY® Brand Launches High Impact £1.5M UK TV and Marketing Campaign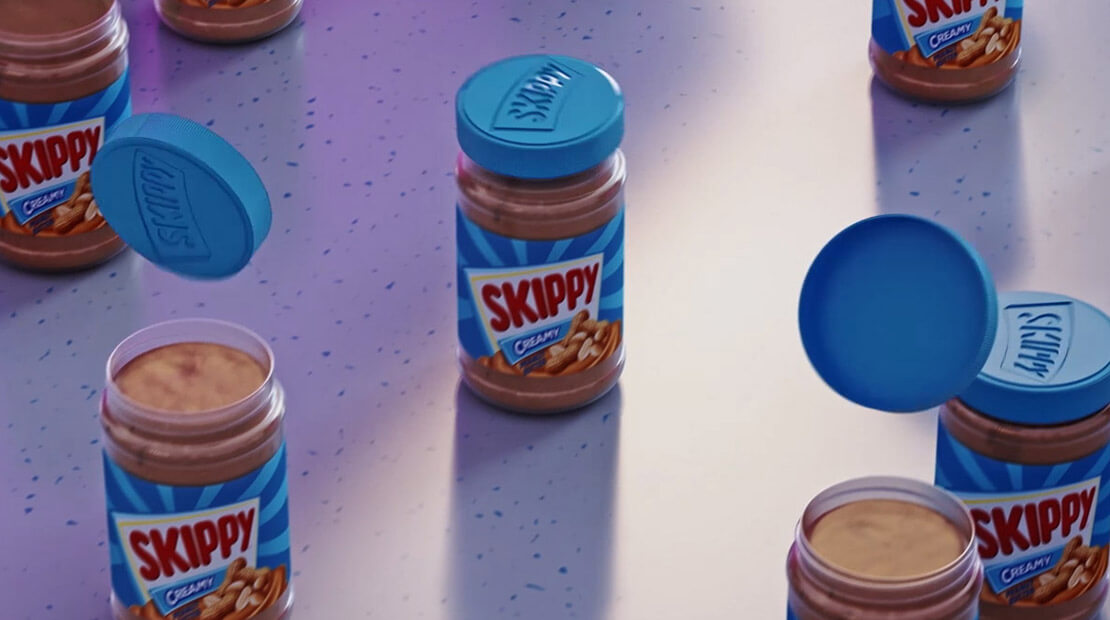 FAB News
The original American peanut butter brand, SKIPPY Peanut Butter, is to launch a £1.5m national TV and marketing campaign in the UK this month, with the key messages 'unlike any other' and 'you haven't tried peanut butter until you've tried SKIPPY® American Style Peanut Butter. SMOOTH, CREAMY, DELICIOUS'.
Aiming for a captive audience, with an addictive series of snackable content that viewers will want to "eat with their eyes", the new campaign visualises the feeling of consuming and enjoying SKIPPY® Peanut Butter. The new TVC features a series of mesmerising loops including a conveyor belt of snacks falling into a river of peanut butter, apple being dipped in a jar and lids going on and off. Created by BBDO agency, with PHD Manchester as media agency, the new ad features a hypnotic voiceover by actor Peter Barker to further draw in the viewer.
With a US heritage spanning more than 80 years and with 98% brand awareness in the US, this truly authentic American-style peanut butter is rapidly gaining popularity in the UK. Made from the finest American peanuts, to give a unique nut-packed taste and creamy texture, SKIPPY® Brand is unlike any other peanut butter.
Broadcasting begins this week on ITV, Channel 4, Comedy Central, plus On-Demand TV and other VOD. Younger audiences will also see the ad on xbox, with an opportunity to further engage by solving puzzles and winning prizes. Other promotional activity will include social media advertising, PR and influencer campaigns, plus a radio sponsorship package with Heart FM morning drive time.
It is estimated that the media schedule will impact more than 83.5% UK households with at least one child, at a frequency of 16.1.
Liz Dee, EMEA Marketing Manager at Hormel Foods, commented: "American style SKIPPY® Peanut Butter really is unlike any other and our new campaign aims to make it stand out from the crowd with UK consumers. We're going for maximum impact and awareness, tapping into a trend called 'oddly satisfying' where a surreal world of hypnotic motion images captivate the viewer to a point where they'll watch over and over again. We want to leave UK consumers craving SKIPPY® Peanut Butter."
SKIPPY Peanut Butter (340g jar) is available in Smooth and Crunchy varieties, which are currently available in major supermarkets including Sainsbury's, Morrisons, Asda, Costco, International section of Tesco and Ocado.