Snacks Can Be Healthy – For Consumers and Processors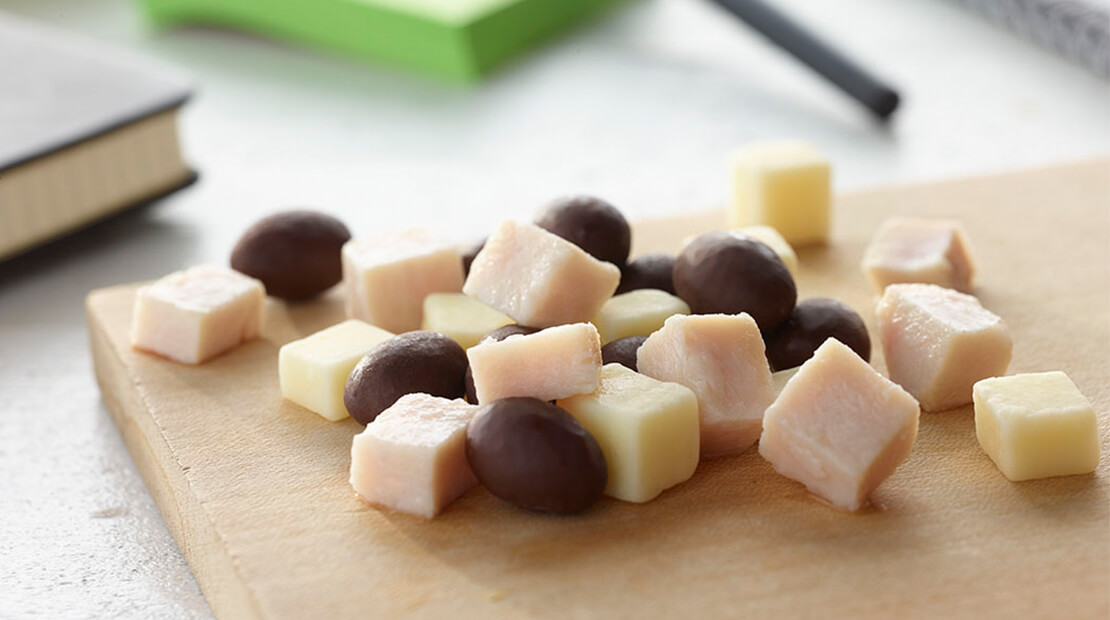 Food Processing
With snacks replacing traditional meals, this huge category warrants marketing, product development and manufacturing interest.
It's getting difficult to define "snacks." As they continue to replace traditional meals, the category has gotten so all-encompassing that it's almost synonymous with "grocery."
…
Hormel's new Natural Choice snacks in four varieties combine cheese cubes, ham, roasted chicken or turkey and dark chocolate-covered pretzels, nuts or blueberries, for a small indulgence. "Our 100-percent natural deli meat is now available in a convenient, portion-controlled option, coupled with a sweet treat, attributes our wellness-seeking consumers have long been craving." says Andrew Quinn, brand manager at Hormel Foods (www.hormelfoods.com).