SPAM Drops New Figgy Pudding-flavored Meat for the Holidays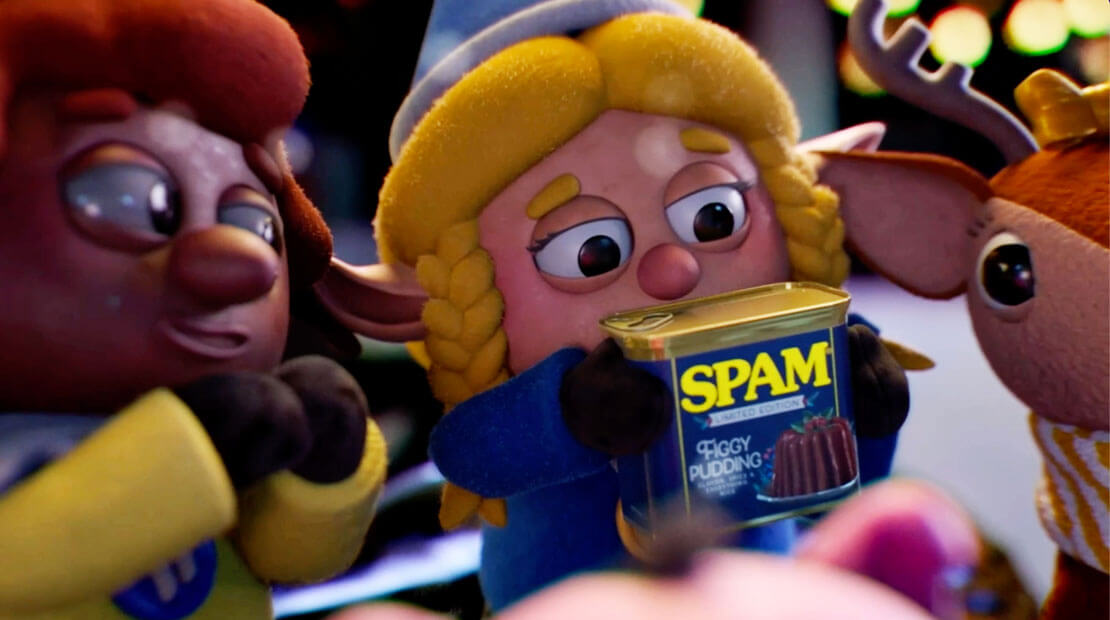 The Food Network
Special holiday releases and seasonal limited editions are fair play for many brands. Just this season, Eggo released an egg nog inspired by their waffles, just in time for the holidays. A lot of these partnerships are pretty seamless, but every so often one happens that is truly mind blowing.
Spam is celebrating the holiday season with a new, limited-edition holiday variety of their classic canned meat in response to the classic holiday refrain "bring us some figgy pudding." So, they have brought us some figgy pudding. In the form of figgy pudding-flavored canned meat, that is.
According to a press release, the new Figgy Pudding is said to be "savory, sweet, and comforting," which is exactly what we'd want from a holiday product. In conjunction with the launch, Spam conducted a survey and found that 69 percent of consumers had heard of Figgy Pudding but only 17 percent have had it before. In fact, many didn't even know what it was outside of old holiday tunes!
This variety is made with cinnamon, nutmeg, ginger, allspice and cloves, as well as the flavors of fig and orange flavors – it is a figgy pudding after all! But, it is still a Spam product. So, how will those classic holiday flavors mix with canned meat? We guess time will tell!
…