The Absolute Best Canned Chili, Ranked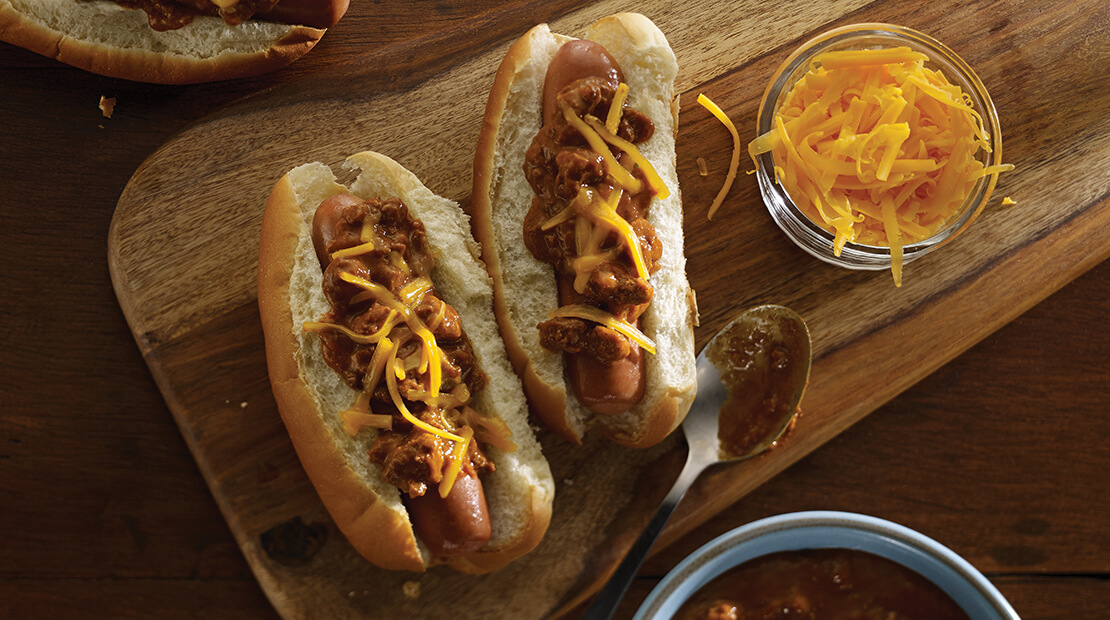 Tasting Table
For a quick and easy meal that can satiate your hunger and warm your bones on a cold day, there's nothing quite as convenient as canned chili. Even compared to other canned food, canned chili stands out as being especially scrumptious. You could try to make your own chili but it's far from guaranteed that you'll be able to surpass the canned version.
Hormel® Chili No Beans
You can grab a spoon and dig into a can of Hormel® Chili No Beans and you won't regret that decision for an instant. You don't even need to heat it up to be impressed. That said, if you want to taste this chili at its best, use it as part of a recipe to make chili cheese hot dogs. For that purpose, no other brand of canned chili can compare. It can single-handedly transform a hot dog from a boring meal to one you'll be dreaming about for weeks to come.
The secret to Hormel® Chili No Beans is that it's slow-simmered. That allows the flavors to become concentrated and results in a thicker chili that is bursting with goodness until the very last bite. It doesn't take much of it to vastly improve a hot dog or anything else you may decide to add it to.